Coffee, a beverage that has captured the hearts and taste buds of millions worldwide, extends beyond being just a morning energizer. It's a form of art, a symbol of connection, and a testament to the zeal and commitment of numerous individuals who have shaped the industry. This article pays tribute to the world's most influential coffee ambassadors, who have poured their expertise and passion into every cup.
From pioneers who revolutionized our perception and consumption of coffee to baristas who have elevated the craft to new heights, these ambassadors have left an enduring imprint on the world of this beverage. Their stories are intertwined into the very fabric of coffee culture, and their influence transcends the boundaries of nations and continents.
Join us on a journey through the rich history and inspiring tales of these icons, as we explore their remarkable accomplishments and the lasting legacy they have bequeathed. By celebrating their passion and dedication, we gain a deeper insight into the intricate tapestry that is in the coffee industry and a renewed appreciation for the beverage we all cherish.
Famous Coffee Ambassadors: Key Takeaway
Influential pioneers like Alfred Peet, Howard Schultz, and the Illy family have shaped the coffee industry by introducing specialty coffee, building global brands, and advancing espresso technology.
Top baristas such as James Hoffmann, Hidenori Izaki, and Agnieszka Rojewska have significantly contributed to this beverage's culture by elevating the art of making it and sharing their expertise through various channels like competitions, workshops, books, and social media. They have inspired a new generation of coffee professionals.
Coffee entrepreneurs and innovators such as Todd Carmichael, Tim Wendelboe, and Peter Giuliano have propelled the industry forward by creating thriving businesses, developing advanced brewing techniques, and championing sustainability and quality standards.
Ambassadors like Aida Batlle, Sam Muhirwa, and Alejandro Cadena promote sustainability and ethical practices that are crucial to the industry. They advocate for direct trade, farmer empowerment, and transparent business practices to transform the industry for the better.
Celebrities such as George Clooney, Hugh Jackman, Brad Pitt, and Jerry Seinfeld have used their platforms to raise awareness, promote sustainable production, and even create successful businesses. Their contributions have further enriched the world of coffee and its cultural impact.
The Pioneers of Modern Coffee Culture
The modern coffee culture we know and love today is the result of the tireless efforts of visionaries who saw the potential in this humble bean. These pioneers transformed the way we enjoy this lovely beverage by introducing innovative techniques, business models, and products that elevated the experience of drinking it to new heights. Let's take a closer look at the trailblazers who laid the foundation for contemporary coffee culture.
Alfred Peet: The Father of Specialty Coffee
Alfred Peet, a Dutch-American entrepreneur, is widely recognized as the "Father of Specialty Coffee." Born into a family of roasters in the Netherlands, Peet inherited a passion for coffee and a wealth of knowledge on the subject. In 1966, he opened Peet's Coffee & Tea in Berkeley, California, where he introduced Americans to high-quality, freshly roasted beans. (1)
Peet's unique approach to roasting and blending beans quickly garnered a loyal following, and he played a pivotal role in transforming the American coffee landscape. His passion for quality coffee and commitment to sourcing beans from reputable growers paved the way for the specialty coffee movement. Today, Alfred Peet's influence lives on through the countless coffee shops and roasters that share his dedication to quality and craftsmanship.
Howard Schultz: Bringing Starbucks to the World
In the early 1980s, Howard Schultz, a budding marketing executive, joined Starbucks, a modest roaster and retailer in Seattle. Following a transformative trip to Italy, where he immersed himself in the dynamic culture of espresso bars, Schultz was motivated to bring a similar experience to the United States. (2) Although initially met with skepticism, Schultz's vision eventually became the driving force behind Starbucks' exponential growth and global triumph.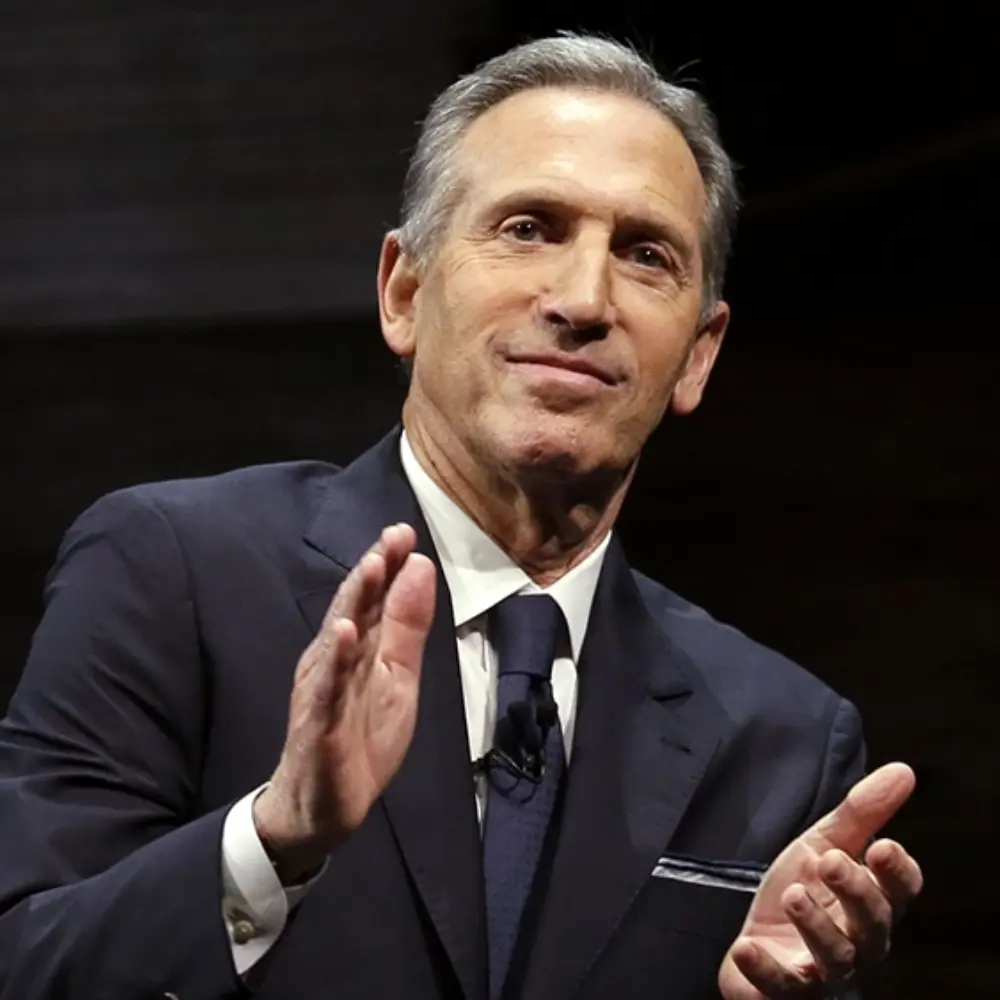 Under Schultz's tutelage, Starbucks expanded from a few Seattle locations to a coffee giant with over 30,000 stores across 70 countries. Along the way, he popularized espresso-based beverages, like the now-iconic Frappuccino, and redefined the way people socialize and conduct business in coffee shops. Today, Starbucks stands as a testament to the global coffee culture that Schultz envisioned and manifested.
Illy Family: Innovating Espresso Since 1933
Founded by Francesco Illy in 1933, the Illycaffè company has been at the forefront of espresso innovation for nearly a century. The Italian family-owned business has consistently pushed the boundaries of espresso technology and established new benchmarks in quality and sustainability.
Francesco Illy's invention of the pressurized espresso machine in 1935 marked a significant milestone in the development of espresso, and the Illy family has since led the industry in research, education, and innovation. The company's commitment to quality is reflected in its meticulous selection of beans, state-of-the-art roasting methods, and advanced brewing techniques. (3)
Presently, Illycaffè remains a distinguished name in the world of coffee, with its iconic logo adorning the cups of espresso aficionados worldwide. The Illy family's unwavering passion for this beverage has shaped the contemporary espresso experience and established a legacy of excellence that continues to inspire future generations.
The Baristas Who Raised the Bar
Baristas are masterful artisans and craftsmen who inject life into the beans, transmuting them into the aromatic and flavorful beverages we adore. These maestros are the beating heart of the industry, continually expanding the frontiers of brewing techniques and flavor profiles. In this piece, we pay homage to three outstanding baristas who have not only raised the bar but also revolutionized the competitive coffee world.
James Hoffmann: Author, Consultant, and World Barista Champion
James Hoffmann is an illustrious personality in the coffee world, acclaimed for his inventive approach to brewing, his informative YouTube channel, and his influential book, "The World Atlas of Coffee." Hoffmann secured the prestigious World Barista Championship title in 2007, cementing his position as one of the top industry experts. (4)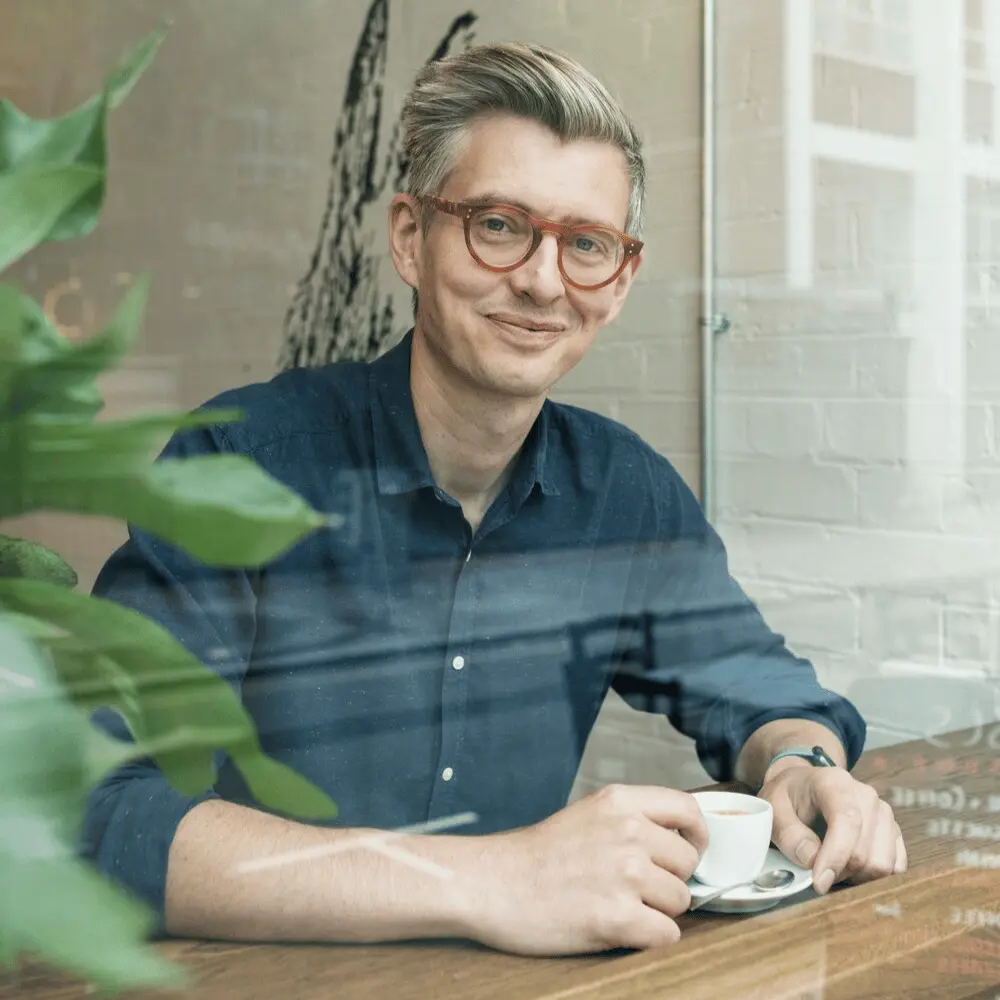 Hoffmann's ardent zeal for imparting knowledge and enhancing the coffee experience for others has established him as a highly sought-after consultant and educator. His YouTube channel is a treasure trove of valuable information, spanning from brewing techniques to equipment reviews. James Hoffmann's unwavering dedication to his craft has inspired innumerable baristas and coffee aficionados worldwide to explore and appreciate the intricacies of this beverage.
Hidenori Izaki: The First Asian World Barista Champion
Hidenori Izaki etched his name in the annals of coffee history in 2014 when he became the first Asian to clinch the coveted World Barista Championship title. Born and raised in Japan, Izaki's love for this beverage burgeoned during his college years, and he quickly honed his skills to perfection. His triumph at the World Barista Championship not only earned him global recognition as an elite barista but also catapulted Japan's thriving coffee scene into the limelight.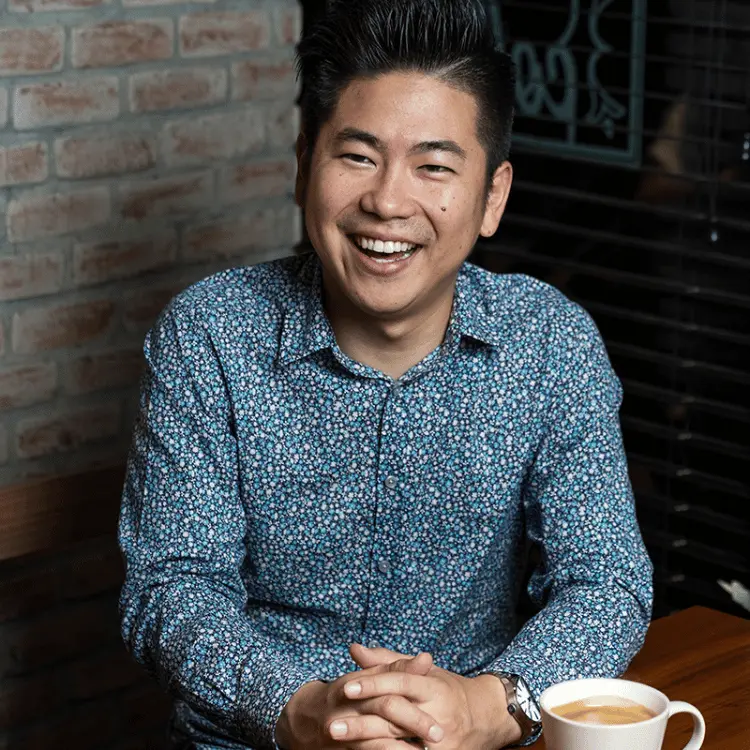 Since his triumph, Izaki has devoted himself to sharing his extensive knowledge and passion for this beverage through workshops, seminars, and consultancy services. His technical precision, meticulous attention to detail, and unwavering commitment to quality have earned him widespread recognition and admiration. Hidenori Izaki's pioneering journey is a source of inspiration for aspiring baristas across the world.
Agnieszka Rojewska: Breaking Barriers as a Female Barista Champion
In 2018, Polish barista Agnieszka Rojewska made history by becoming the first woman to triumph in the World Barista Championship. Rojewska's remarkable achievement shattered the glass ceiling in the male-dominated world of competitive coffee and proved that gender is no barrier to skill and mastery.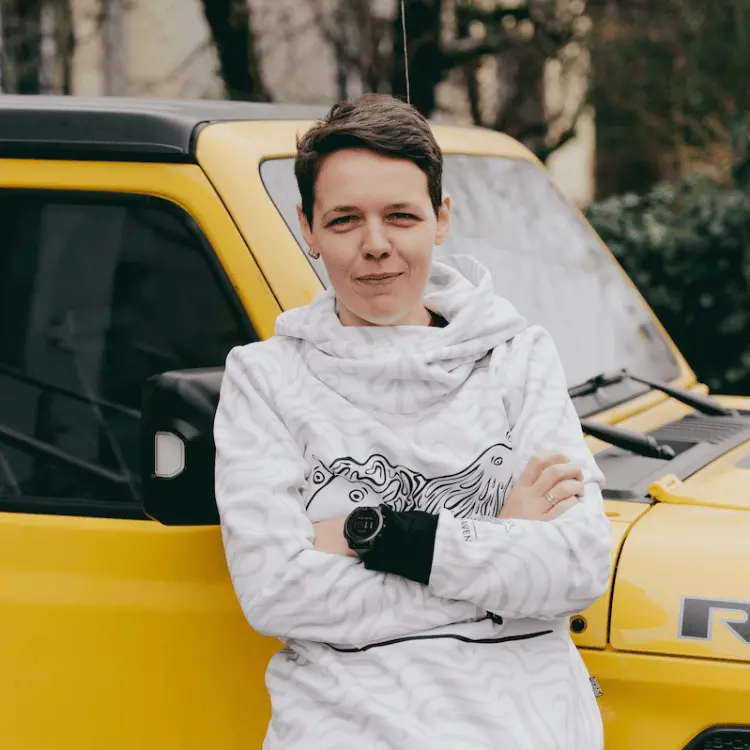 Rojewska's fascination with this beverage began during her studies in the United States, where she was exposed to the flourishing specialty coffee scene. Since then, she has dedicated herself to achieving excellence in her craft, winning numerous national and international barista competitions. Today, Agnieszka Rojewska stands as a beacon of inspiration for female baristas worldwide, demonstrating that with hard work, determination, and passion, anything is achievable.
The Revolutionary Minds of Coffee Entrepreneurs and Innovators
As the industry continues to change, the presence of visionary entrepreneurs and innovators cannot be overlooked. These bold trailblazers not only challenge the status quo but also continuously strive to surpass boundaries and transform what was once deemed impossible. Their invaluable contributions have significantly impacted the world of coffee, from trailblazing innovative business models to pioneering breakthroughs in the complex scientific realm of this beverage. Today, we delve into the remarkable stories of three of these phenomenal individuals.
Todd Carmichael: La Colombe's Fearless and Innovative Co-Founder
Todd Carmichael, the co-founder, and CEO of La Colombe Coffee Roasters, is renowned for his audacious approach toward this beverage. His strategy of merging innovation, sustainability, and an unwavering quest for excellence has earned him a notable reputation within the specialty coffee industry. Carmichael's boundless entrepreneurial spirit is reflected in his passion for adventure, which undoubtedly fuels his unique approach toward this beverage.
Carmichael's outstanding leadership has spearheaded La Colombe's impressive expansion, transforming it from a singular Philadelphia-based café to a nationally renowned specialty coffee company with a presence in major cities across the United States. La Colombe's success is largely attributed to its philanthropic ventures and ethical and sustainable sourcing methods. Carmichael's trailblazing attitude and innovative mindset have established La Colombe's position as a frontrunner in the specialty coffee industry.
Tim Wendelboe: A Roastery Built on Passion and Quality
In the global specialty coffee industry, Tim Wendelboe has emerged as a distinguished roaster, barista, and entrepreneur of Norwegian origin. Wendelboe's notable accomplishments in the World Barista Championship in 2004 and the World Cup Tasting Championship in 2005 have rightfully earned him a prominent place. In the aftermath of his success, Wendelboe decided to shift his focus towards roasting and established his eponymous roastery in Oslo, characterized by his unyielding commitment to the highest standards of quality and radical transparency.
Wendelboe's unparalleled involvement in every aspect of the coffee supply chain, working alongside farmers to augment cultivation and processing techniques, has earned him a distinguished reputation as a leading specialty coffee roaster globally. The meticulous attention to detail that Wendelboe devotes to his craft and his unwavering passion for excellence has successfully established a new benchmark for quality in the industry, surpassing even the most discerning coffee connoisseurs' standards.
Peter Giuliano: Educator, Researcher, and SCA Co-founder
Peter Giuliano is a highly respected and esteemed figure in the coffee community, renowned for his expansive knowledge, unflinching commitment to education, and profound interest in coffee research. As a co-founder of the Specialty Coffee Association (SCA), Giuliano has played an instrumental role in shaping the global specialty community and advancing our understanding of coffee science.
Throughout his illustrious career, Giuliano has dedicated himself to elevating the coffee experience through education, research, and collaboration. Holding the position of Chief Research Officer at the SCA, Giuliano leads initiatives aimed at exploring and disseminating new knowledge in brewing techniques. Peter Giuliano's unwavering dedication to the betterment of the coffee industry has established him as an influential and respected authority, revered by peers and enthusiasts alike for his unrivaled expertise and profound impact.
Promoting Sustainability and Ethical Practices
In today's coffee industry, an ever-growing number of pioneers are taking the lead in promoting sustainability and ethical practices. By prioritizing the welfare of both the environment and all stakeholders involved in the production process, these innovators are revolutionizing the industry from within. Within this article, we will delve into the captivating journeys of three such remarkable individuals who have made a difference in their industry.
Aida Batlle: Pioneering Direct Trade and Social Responsibility
Aida Batlle, a fifth-generation coffee grower from El Salvador, has been instrumental in advocating for direct trade and social responsibility. Her dedication to sustainability and quality has earned her widespread acclaim, and her beans are among the most coveted worldwide.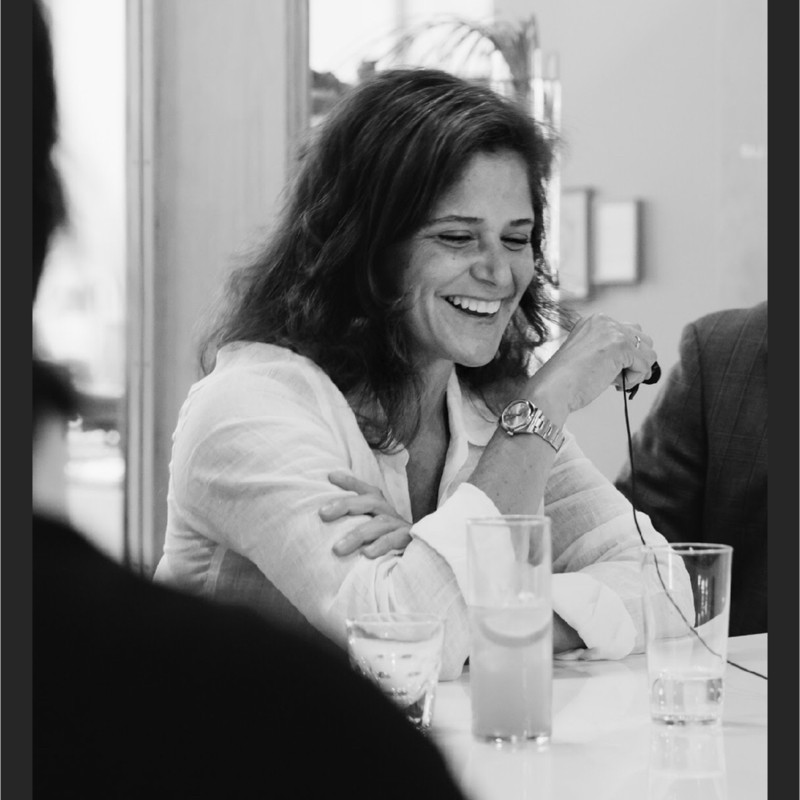 Batlle champions direct trade, a paradigm that fosters transparent and enduring relationships between coffee growers and buyers, creating equitable prices and enhancing the standard of living for farmers. She is also a staunch advocate of social responsibility, investing in healthcare, education, and housing for the laborers on her family's coffee plantations. Aida Batlle's unwavering commitment to sustainable and ethical practices has inspired countless others to emulate her impressive achievements.
Sam Muhirwa: Transforming Rwandan Coffee Production
Sam Muhirwa, the Managing Director of Bufcoffee, has been instrumental in the transformation of Rwanda's coffee industry. Muhirwa's unwavering commitment to promoting sustainable production and improving the livelihoods of Rwandan farmers has garnered global recognition.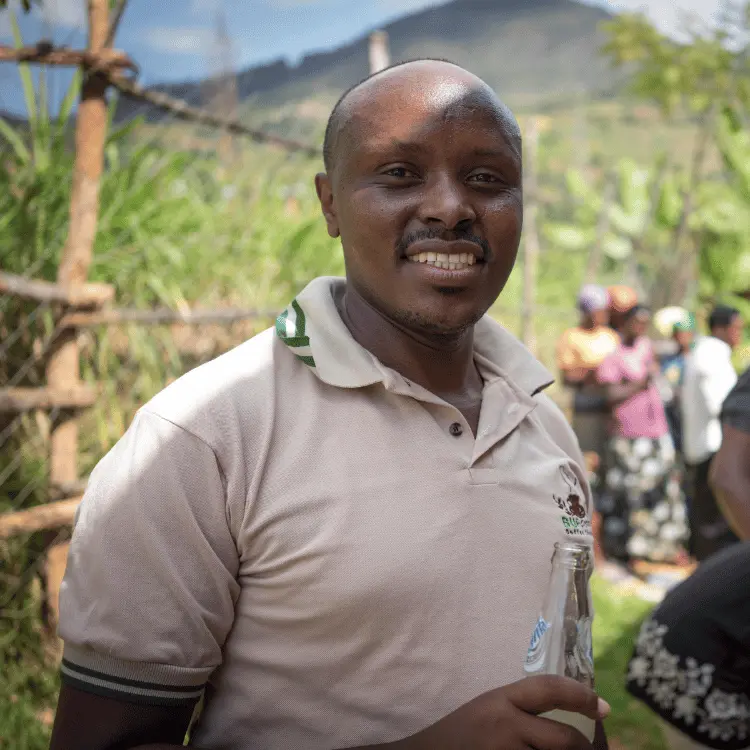 Under Muhirwa's astute leadership, Bufcoffee has emerged as a paradigmatic example of sustainable and ethical production in Rwanda. The company's focus on empowering smallholder farmers through education, training, and resource access has enabled them to produce premium quality beans that command premium prices in the market. Muhirwa's relentless efforts have not only brought about tangible improvements in the livelihoods of Rwandan farmers but also elevated the stature of Rwandan coffee on the global specialty coffee map.
Alejandro Cadena: Bridging the Gap Between Farmers and Roasters
Alejandro Cadena, a Colombian entrepreneur, and former coffee trader, is the co-founder and CEO of Caravela Coffee, an enterprise committed to advancing transparency, sustainability, and equitable prices in the coffee supply chain. Through Caravela, Cadena has established a platform that facilitates long-term relationships founded on trust and mutual benefit between farmers and roasters.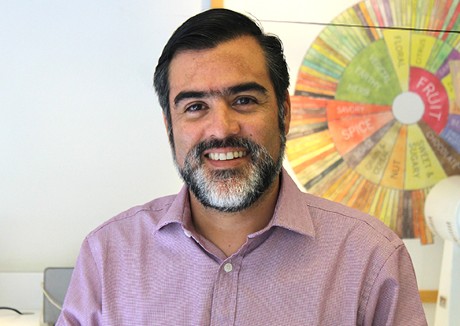 Cadena's dedication to ethical practices has propelled Caravela to become a prominent player in the specialty industry. The company's focus on enhancing quality via farmer education and support, while simultaneously ensuring that farmers receive equitable prices for their beans, has transformed the lives of thousands of farmers in Latin America. Caravela's pioneering business model illustrates the immense potential of ethical practices in catalyzing a positive metamorphosis of the industry.
Celebrity Coffee Enthusiasts and Advocates
The global appeal of this beverage is not limited to the general public alone; many celebrities have also joined the bandwagon, advocating for ethical practices, and sustainability, or simply professing their love for the beverage. Let's have a brief look at four celebrity coffee enthusiasts who have made significant contributions.
George Clooney: Nespresso's Charming Ambassador
George Clooney, a prolific actor, and producer, has long been associated with the Swiss coffee brand Nespresso as its suave ambassador. Clooney has been a central figure in the brand's extensive advertising campaigns, playing a crucial role in popularizing Nespresso's premium coffee capsules across the globe.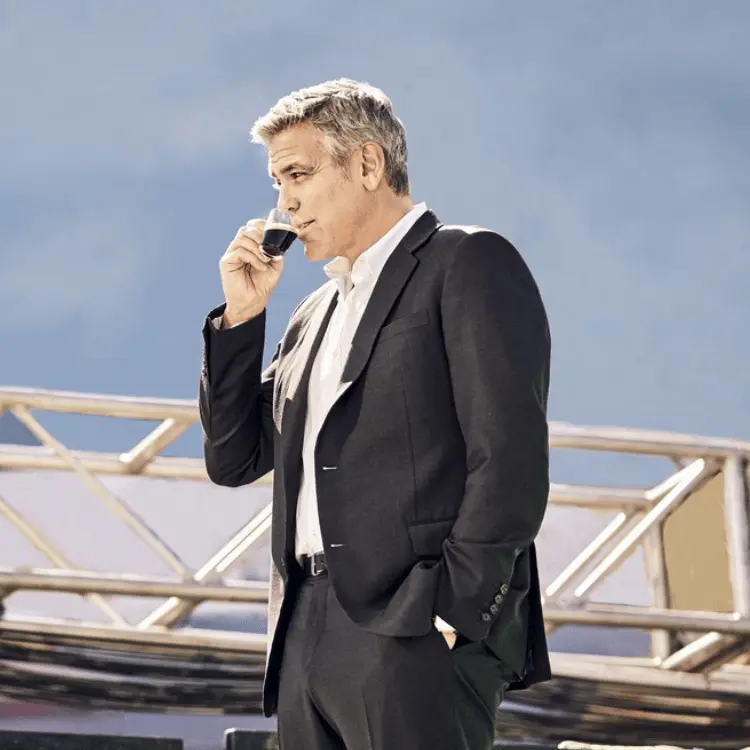 Apart from his Nespresso commitments, Clooney is a staunch advocate of social and environmental causes. His association with Nespresso has led to the company adopting sustainable practices such as expanding its recycling program and promoting fair trade.
Hugh Jackman: Fair Trade Advocate and Laughing Man Coffee Founder
Australian actor Hugh Jackman is not only a coffee enthusiast but also a passionate advocate for fair trade practices. In 2011, Jackman founded Laughing Man Coffee, a company committed to supporting farmers through fair trade and sustainable practices.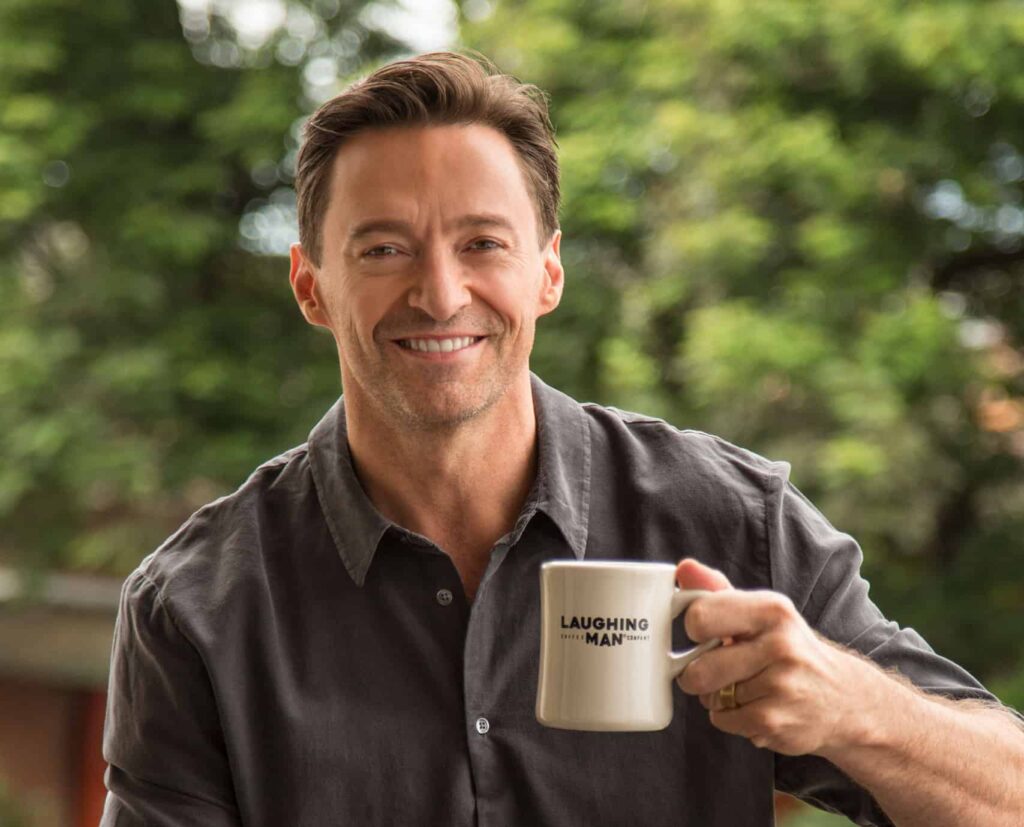 Inspired by a trip to Ethiopia, where he witnessed the challenges faced by farmers, Jackman decided to use his influence to create positive change within the industry. Laughing Man Coffee donates a portion of its profits to the Laughing Man Foundation, which supports education, community development, and environmental initiatives in coffee-growing regions. Through his work with Laughing Man Coffee, Jackman has become a prominent voice for ethical production.
Brad Pitt: De'Longhi's Ambassador and Sustainable Coffee Advocate
Brad Pitt, an acclaimed actor and humanitarian, has taken up the cause of promoting sustainable coffee production while also serving as an ambassador for the Italian brand, De'Longhi. In 2021, Pitt starred in a global advertising campaign for De'Longhi, showcasing the brand's premium machines and emphasizing their commitment to quality and sustainability.
Through his partnership with De'Longhi, Pitt has helped raise awareness about the importance of sustainable production and the role consumers can play in supporting ethical practices. His involvement not only highlights the brand's dedication to crafting exceptional experiences but also encourages a broader conversation around responsible consumption.
Jerry Seinfeld: Comedian and Coffee Enthusiast
Legendary comedian Jerry Seinfeld has long been a vocal coffee enthusiast, and his love for the beverage takes center stage in his popular web series, "Comedians in Cars Getting Coffee." The show features Seinfeld driving around in classic cars with fellow comedians, engaging in candid conversations over cups of this lovely beverage. (5)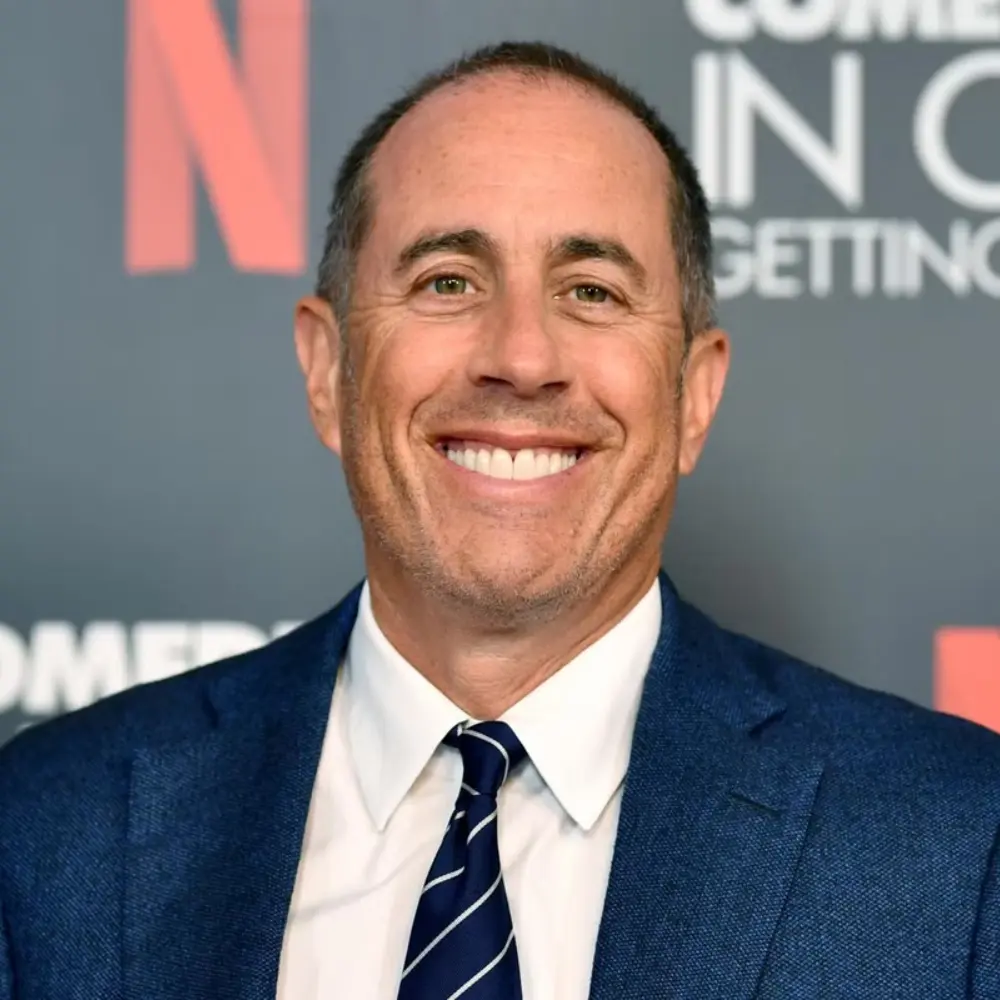 Seinfeld's passion for coffee is evident throughout the series, as he often discusses the nuances of different brewing methods, coffee origins, and flavor profiles with his guests. Through his unique blend of humor and coffee appreciation, Seinfeld has introduced countless fans to the rich and diverse world of this beverage, further solidifying its place in popular culture.
David Lynch: A Filmmaker's Fascination with Coffee
David Lynch, the acclaimed filmmaker, has a profound fascination with this beverage that finds expression in his cinematic works. In his iconic TV series "Twin Peaks," coffee is a pivotal element, with Lynch describing it as an integral part of the show's ambiance and themes.
But Lynch's affection for this beverage extends beyond his creative projects. He is the founder of David Lynch Coffee, a brand renowned for its exceptional blends and distinctive flavors. Through his brand, Lynch has channeled his artistic flair and reverence for this beverage into a product that has gained a following among coffee aficionados worldwide.
Conclusion
In the realm of this beverage, there exists a plethora of zealous individuals who have made commendable strides in the industry, be it as trailblazers, coffee artisans, proprietors, eco-friendly advocates, or celebrated aficionados. These influential coffee proponents have collaborated to shape the contemporary coffee culture that we have grown to cherish and esteem, elevating the standard of quality and advocating for responsible methodologies that assure a promising future for the farmers, the environment, and the patrons alike. As we relish our favored blends, let us wholeheartedly venerate and value the proficiency, ardor, and commitment of these remarkable ambassadors who have unequivocally revolutionized the coffee topography.
FAQ