In today's fast-paced world, coffee has become more than just a morning ritual—it's a cultural staple that transcends borders and brings people together. Amidst this global coffee culture, one question stands out, especially in the West: So, can Mormons drink coffee? This inquiry isn't merely about a beverage but delves into the heart of the Church of Jesus Christ of Latter-day Saints (LDS) and its unique dietary guidelines. In this article, we will explore the LDS stance on coffee, tracing its theological foundations, understanding its historical context, and examining modern perspectives within the community. Join us as we journey through the layers of belief, tradition, and contemporary interpretation that shape the answer to this intriguing question.
Bypass the text and choose the audio version of the article below.
Introduction & Key Takeaway
https://app.mysoundwise.com/tracks/16992310871962715e.mp3
The Historical Context Behind Mormons and Coffee
https://app.mysoundwise.com/tracks/16992321417650044e.mp3
Theological Foundations of Dietary Restrictions
https://app.mysoundwise.com/tracks/16992321854672190e.mp3
Modern-Day Perspectives Within the LDS Community
https://app.mysoundwise.com/tracks/16992322255457861e.mp3
Comparative Insights: Mormonism vs. Other Religions on Dietary Laws
https://app.mysoundwise.com/tracks/16992322628106687e.mp3
Conclusion & FAQs
https://app.mysoundwise.com/tracks/16992323066581162e.mp3
Mormons and Coffee: Key Takeaway
Historical Context: The LDS Church's stance on coffee is rooted in the Word of Wisdom, a divine revelation that advises against the consumption of "hot drinks," officially interpreted as coffee and tea.
Modern Perspectives: While traditional adherence to the Word of Wisdom remains strong, individual interpretations have evolved, with some members opting for alternatives like decaffeinated coffee.
Societal Navigation: Mormons frequently engage with global coffee culture through respectful declines, seeking alternatives, or using coffee-centric situations as opportunities to share their beliefs.
Comparative Insights: While the LDS prohibition on coffee is distinctive, other religions also have dietary laws, representing a blend of spiritual commitment, health considerations, and historical context.
Addressing Misconceptions: Common misconceptions about Mormons and coffee range from equating the prohibition solely with caffeine content to labeling coffee consumption as a 'sin'. Understanding the nuanced LDS stance dispels such misunderstandings.
The Historical Context Behind Mormons and Coffee
The relationship between Mormons and coffee is deeply rooted in history and is a testament to the evolving nature of religious beliefs vis-à-vis societal practices. To truly understand this intricate relationship, one needs to delve into the early revelations provided to the members of The Church of Jesus Christ of Latter-day Saints (often referred to as the LDS Church or the Mormons), the societal context of the time, and how perceptions around coffee have evolved within Mormon communities.
Early Revelations and the Word of Wisdom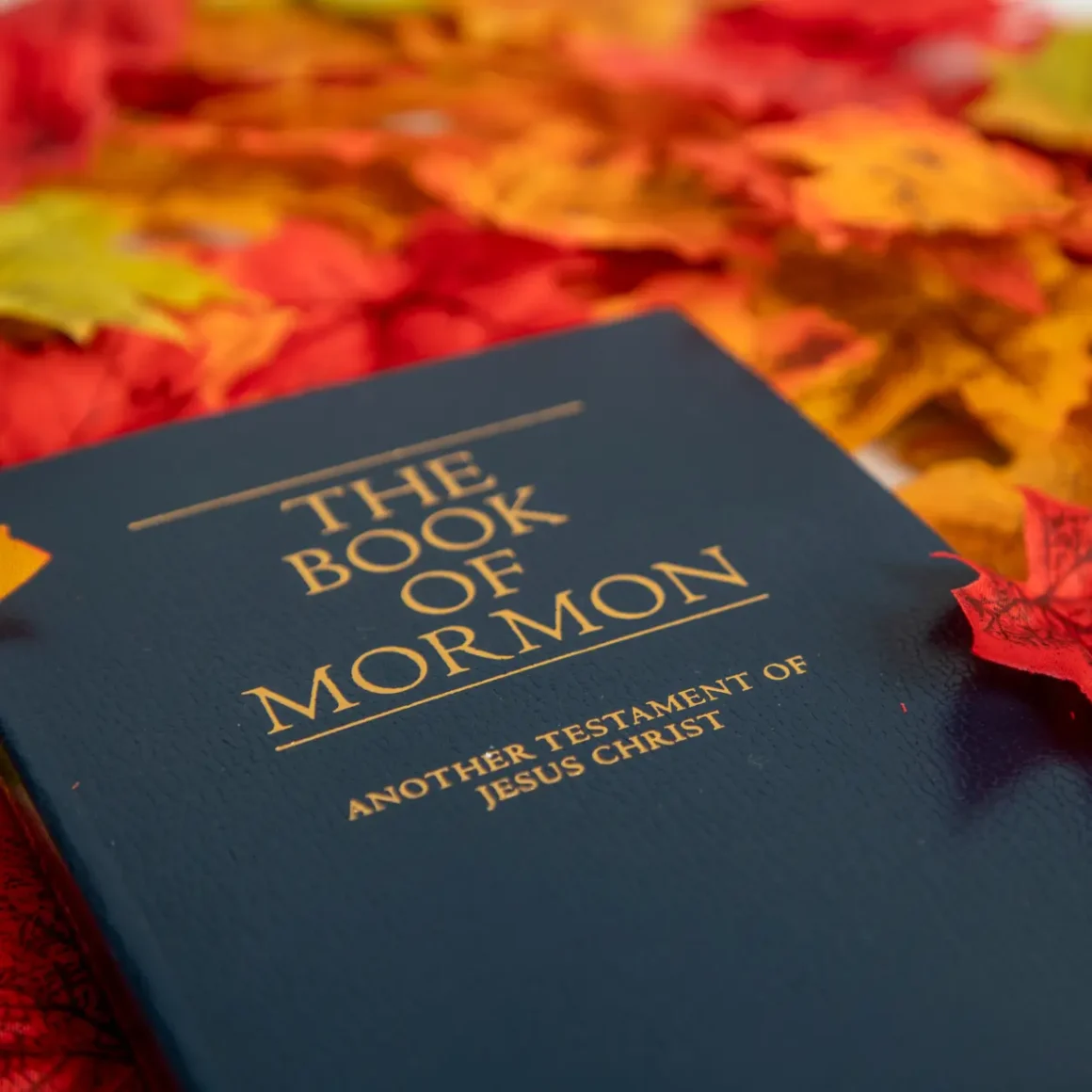 At the heart of the Mormons' dietary restrictions lies a revelation received by Joseph Smith in 1833, known as the Word of Wisdom. This health code is contained in the Doctrine and Covenants, a collection of modern revelations central to the LDS faith. The Word of Wisdom covers various dietary guidelines, such as:
Advising against the consumption of "strong drinks" and "hot drinks." (1)
Encouraging the use of herbs and fruits in their season.
Recommending meat to be eaten sparingly.
Although the Word of Wisdom does not specify coffee directly, over time, "hot drinks" came to be understood as coffee and tea by Church leaders and members. This interpretation took root and became a significant marker of LDS observance.
Societal Impact and the Mormon Migration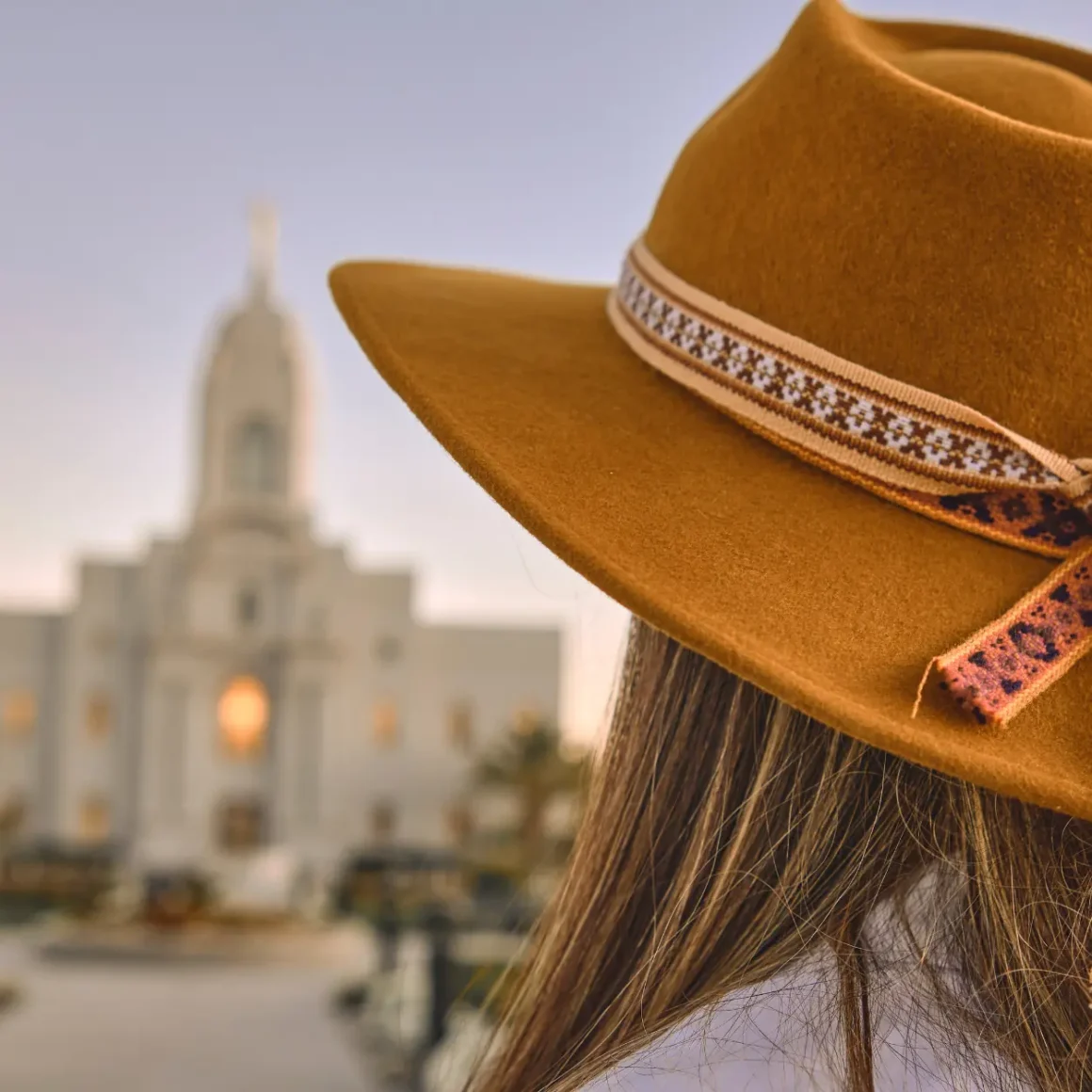 The 19th century was a time of great change and upheaval, not just for the LDS Church, but for the broader American society. Coffee, a popular beverage, was intertwined with various societal events, and the Mormons' stance on it did not go unnoticed. As the early church members started their epic migration westward to Utah, the Word of Wisdom's guidelines played a role in:
Setting Mormons Apart: Abstaining from coffee became a unique identifier for Mormons. This dietary restriction, among others, helped them maintain a distinct identity amidst a rapidly changing society.
Health Benefits: Following the Word of Wisdom, including abstaining from coffee, was believed to offer health benefits, especially in an era without modern medicine's luxuries. Many Mormons credited their robust health to these divine guidelines.
Economic and Self-reliance Impacts: Avoiding mainstream beverages like coffee meant that Mormons often developed their alternatives or relied on local resources, fostering a spirit of self-reliance.
Coffee's Evolution in Mormon Communities
While the Word of Wisdom has remained unchanged since its revelation, perceptions and practices around it have seen shifts over the decades. Coffee's place within Mormon communities has been a testament to this evolution:
The Staunch Era: In the early 20th century, the LDS Church's stance on coffee was rigid, with strict adherence expected from its members. It became a standard query in temple recommend interviews, a personal assessment for members hoping to enter LDS temples.
Cultural Shifts: As the 20th century progressed, global influences, increasing travel, and interactions with diverse cultures led to varied personal interpretations of coffee. Some Mormons began consuming decaffeinated coffee, believing it was in line with the Word of Wisdom.
Modern Perspectives: Today, while the official Church stance advises against coffee, individual members' views can vary. Some adhere strictly to the guidelines, while others take a more personal and nuanced approach.
In summary, the Mormons' relationship with coffee is not just about a beverage; it's a reflection of the interplay between scripture, societal norms, and personal beliefs, telling a rich story of faith and evolution.
Theological Foundations of Dietary Restrictions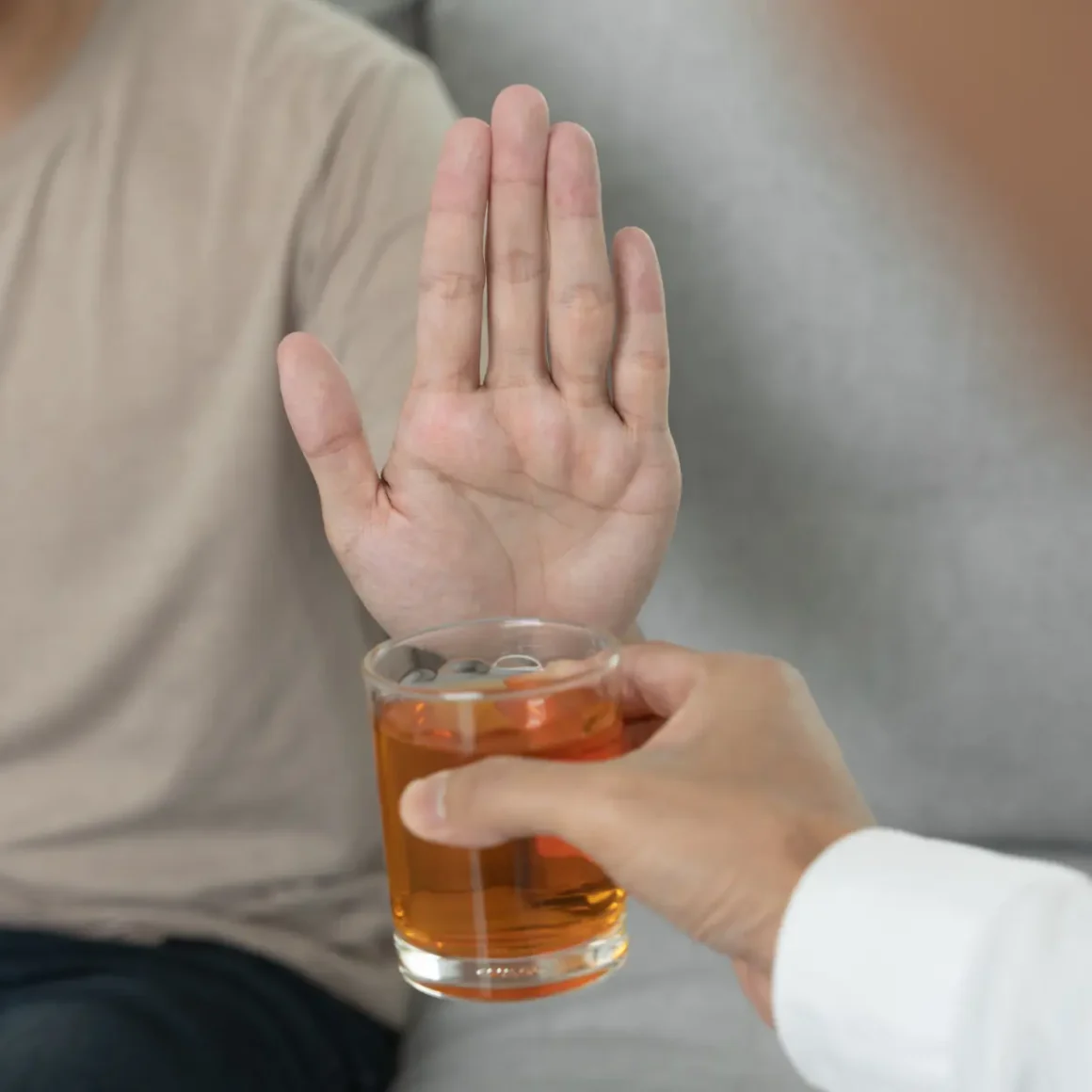 The dietary guidelines within religious doctrines often serve as more than just a set of rules; they are a reflection of deeper theological principles, providing adherents with a framework to live holistically and healthily. Mormonism is no exception to this, with its dietary laws grounded in revelations that intertwine physical health with spiritual well-being. A comprehensive understanding of these theological foundations requires a deep dive into the Word of Wisdom, its interpretation, and the contemporary stances of the Church.
Understanding the Word of Wisdom
As previously discussed, the Word of Wisdom, a central tenet of Mormon dietary guidelines, was introduced as a revelation to Joseph Smith in 1833. Contained within the Doctrine and Covenants, this health code provides insights into God's will regarding the well-being of His children. Highlights of this code include
Prohibitions: The Word of Wisdom counsels against the consumption of alcohol, tobacco, and "hot drinks."
Recommendations: It emphasizes the benefits of obtaining an adequate amount of rest, engaging in routine exercise, and having an appropriate personal cleanliness
Promised Blessings: Those who adhere to these guidelines are promised not just physical, but also spiritual blessings, indicating the deep theological significance of these health guidelines.
This doctrine showcases the belief that physical health and spiritual purity are closely linked, and how one chooses to nourish their body can influence their relationship with the divine.
Interpretations of "Hot Drinks"
The term "hot drinks," as mentioned in the Word of Wisdom, has been a subject of discussion and interpretation since its introduction. While the initial revelation did not explicitly define the term, subsequent clarifications by church leaders and official statements have shed light on its meaning:
Early Understandings: Initially, some members believed "hot drinks" to mean any beverage that was physically hot in temperature. However, this interpretation was soon refined.
Official Clarifications: In 1842, Hyrum Smith, the Church's Assistant President, and its presiding patriarch, explained the Word of Wisdom's restriction on "hot beverages": Furthermore, once more, the prohibition of "hot drinks is not for the well-being of the body or the stomach." This has perplexed numerous individuals, leaving them to question whether it includes tea or coffee. I affirm that it indeed encompasses tea and coffee.
Reasoning: The exact reasoning for excluding coffee and tea, while not explicitly mentioned in the original revelation, is believed to be due to the harmful substances they contain, aligning with the Word of Wisdom's broader theme of abstaining from substances that can be harmful or habit-forming.
Modern Adjustments and Official Statements
The LDS Church, in response to societal changes, cultural shifts, and evolving lifestyles, has occasionally provided additional guidance on the Word of Wisdom and its application:
Decaffeinated Coffee: As new beverage variants emerged, questions arose about decaffeinated coffee. Official Church statements have reiterated that the prohibition extends to all forms of coffee, irrespective of its caffeine content.
New Substances: With the introduction of harmful substances not present in the 1830s, such as recreational drugs, the Church has issued clarifications. These substances, though not explicitly mentioned in the Word of Wisdom, are discouraged due to their detrimental health effects and addictive properties.
Focus on Principle: While specific guidelines exist, the Church also emphasizes the underlying principle of the Word of Wisdom: to treat one's body as a temple and make choices that foster both physical and spiritual well-being.
The theological underpinnings of Mormon dietary restrictions offer more than just a set of dos and don'ts. They encourage members to seek a life of holistic health, intertwined with a close relationship to God, making each dietary choice a reflection of deeper spiritual convictions. (2)
Modern-Day Perspectives Within the LDS Community
The LDS community, like any other religious group, is not static. Its beliefs, though rooted in foundational scriptures, interact continually with evolving societal norms, global influences, and individual interpretations. This dynamic interplay is especially evident in the community's relationship with everyday practices, such as coffee consumption. To truly grasp the nuances of modern-day Mormon perspectives on coffee, it is essential to explore contemporary views, the beverage's role in social situations, and address prevailing misconceptions.
How Contemporary Mormons View Coffee
The question, "Can Mormons drink coffee?" often arises due to the notable distinction the LDS Church makes about this popular beverage. Contemporary views within the community can be categorized as:
Traditional Adherence: Many Mormons adhere strictly to the Word of Wisdom, refraining from coffee entirely as an expression of faith and commitment to divine guidelines. For them, it's a matter of obedience and respect for the revelations provided to their prophets.
Personal Interpretations: Some members, influenced by global cultures or personal beliefs, might take a more nuanced approach. As mentioned before, while they may abstain from traditional coffee, they might consume decaffeinated versions or other coffee alternatives, believing they are still in alignment with the Word of Wisdom's essence.
Seeking Understanding: For many, especially the younger generation, there's an ongoing journey to understand the deeper reasons behind the prohibition, beyond just adhering to the rule.
The Role of Coffee in Mormon Social Settings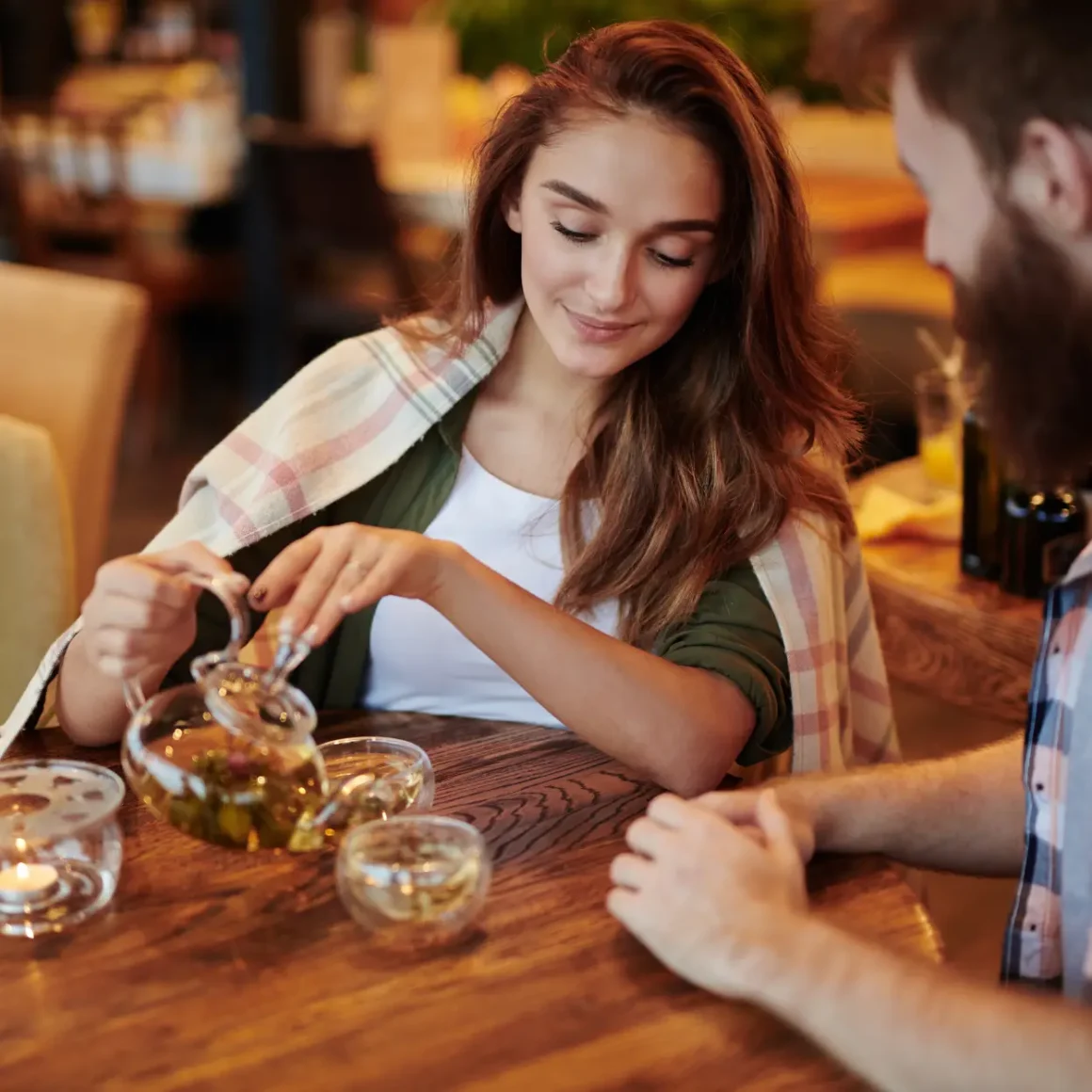 In a world where coffee plays a significant role in social interactions, from business meetings to friendly get-togethers, how do Mormons navigate these waters?
Alternative Beverages: In Mormon-dominated regions, it's common to find alternatives like Postum or herbal teas served in gatherings. Establishments might even offer unique drinks catering to LDS dietary guidelines.
Respectful Declines: When in diverse settings, many Mormons politely decline coffee, opting for other drinks. This often serves as a conversation starter about their beliefs and practices.
Host Considerations: Understanding and considerate hosts, aware of Mormon dietary practices, often provide alternatives to ensure their Mormon guests feel included.
Addressing Common Misconceptions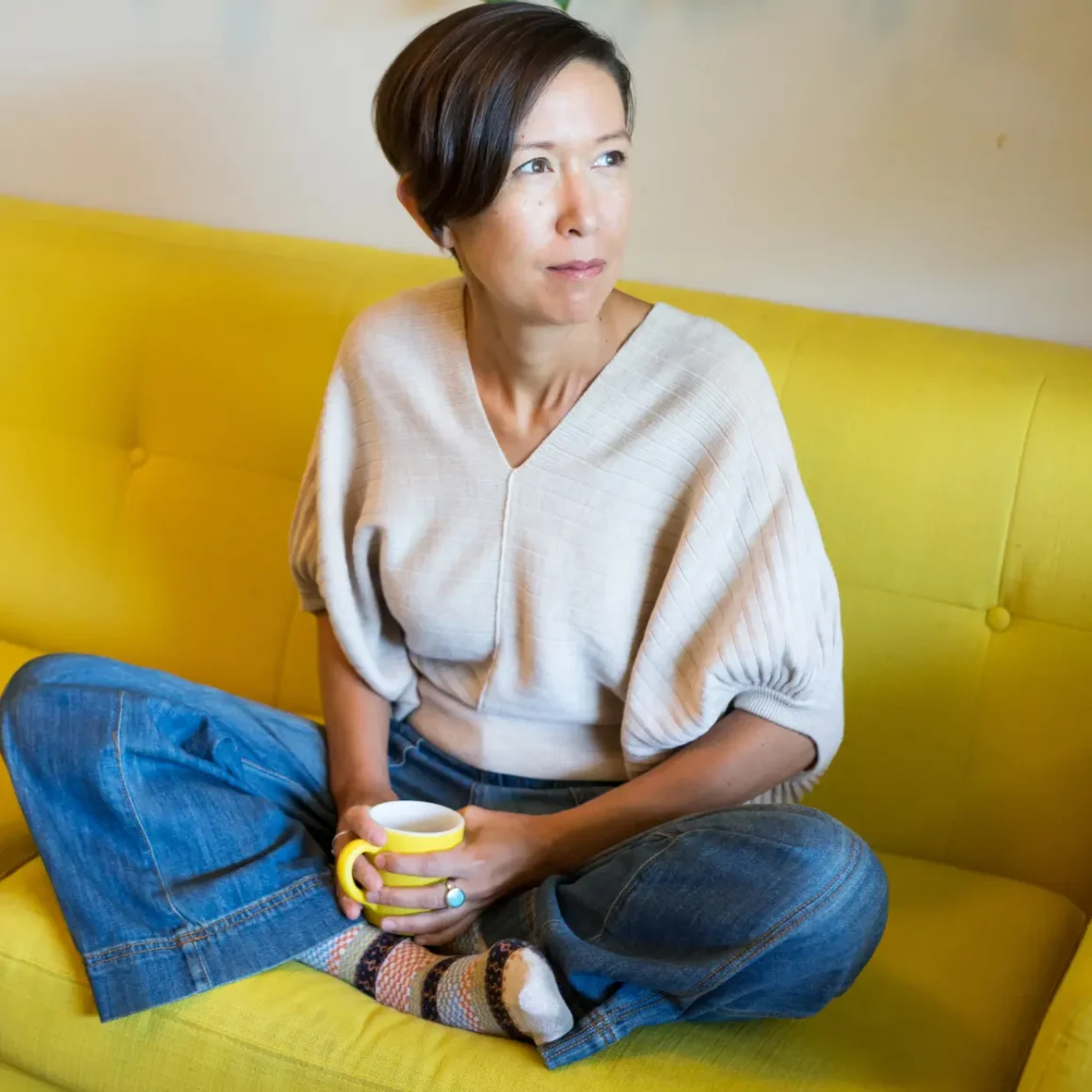 Misunderstandings about Mormons and coffee abound, often leading to incorrect assumptions. Some prevalent misconceptions and their clarifications include:
It's about Caffeine: While many believe the prohibition is due to caffeine, the Church's stance on coffee extends beyond its caffeine content. This is evident as some caffeinated sodas, though not explicitly endorsed, aren't prohibited.
All Hot Drinks are Banned: The term "hot drinks" has historically been clarified to mean coffee and tea specifically, not all hot beverages.
Drinking Coffee is a 'Sin': While it's true that devout Mormons avoid coffee to adhere to the Word of Wisdom, it's essential to understand that in the larger scheme of LDS theology, drinking coffee is more about health and well-being than committing a 'sin'.
In the end, the modern-day perspectives of Mormons on coffee encapsulate a broader narrative: a religious community's effort to maintain its distinct identity while simultaneously navigating and integrating into the globalized world.
Comparative Insights: Mormonism vs. Other Religions on Dietary Laws
Religious dietary laws have historically served as markers of identity, piety, and obedience. They often transcend the mere act of eating or drinking, symbolizing an individual's commitment to their faith and its teachings. While the LDS Church's stance on coffee is well-known, a comparative analysis offers a broader understanding of how different religions approach dietary guidelines and the shared challenges adherents face in aligning their faith with contemporary lifestyles.
Coffee in Christianity: Broad Overview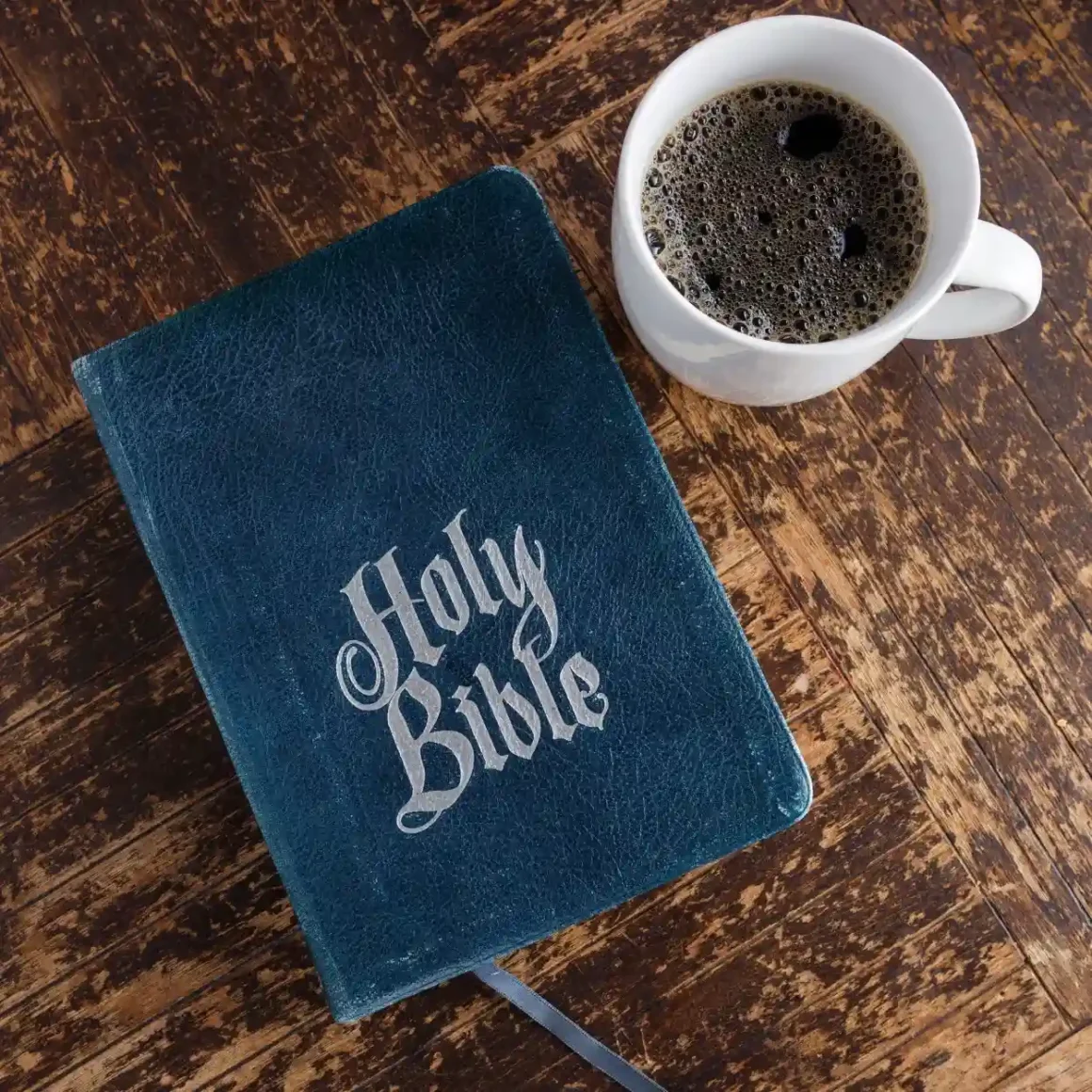 Coffee, as a beverage, doesn't hold significant theological weight in mainstream Christian denominations outside of Mormonism. However, it's worth noting:
General Acceptance: Most Christian denominations do not have prohibitions against coffee. It's widely consumed, often serving as a central feature in social events, church gatherings, and fellowship meetings.
Periods of Abstention: While coffee itself isn't singled out, certain Christian practices, like Lent in Catholicism, may involve giving up luxuries, which can include coffee, as a form of penance or devotion. (3)
Individual Choices: Some devout Christians, outside of any official church doctrine, might choose to abstain from coffee or caffeine due to personal convictions about health, well-being, or spiritual reasons.
Islamic Halal, Jewish Kosher, and Others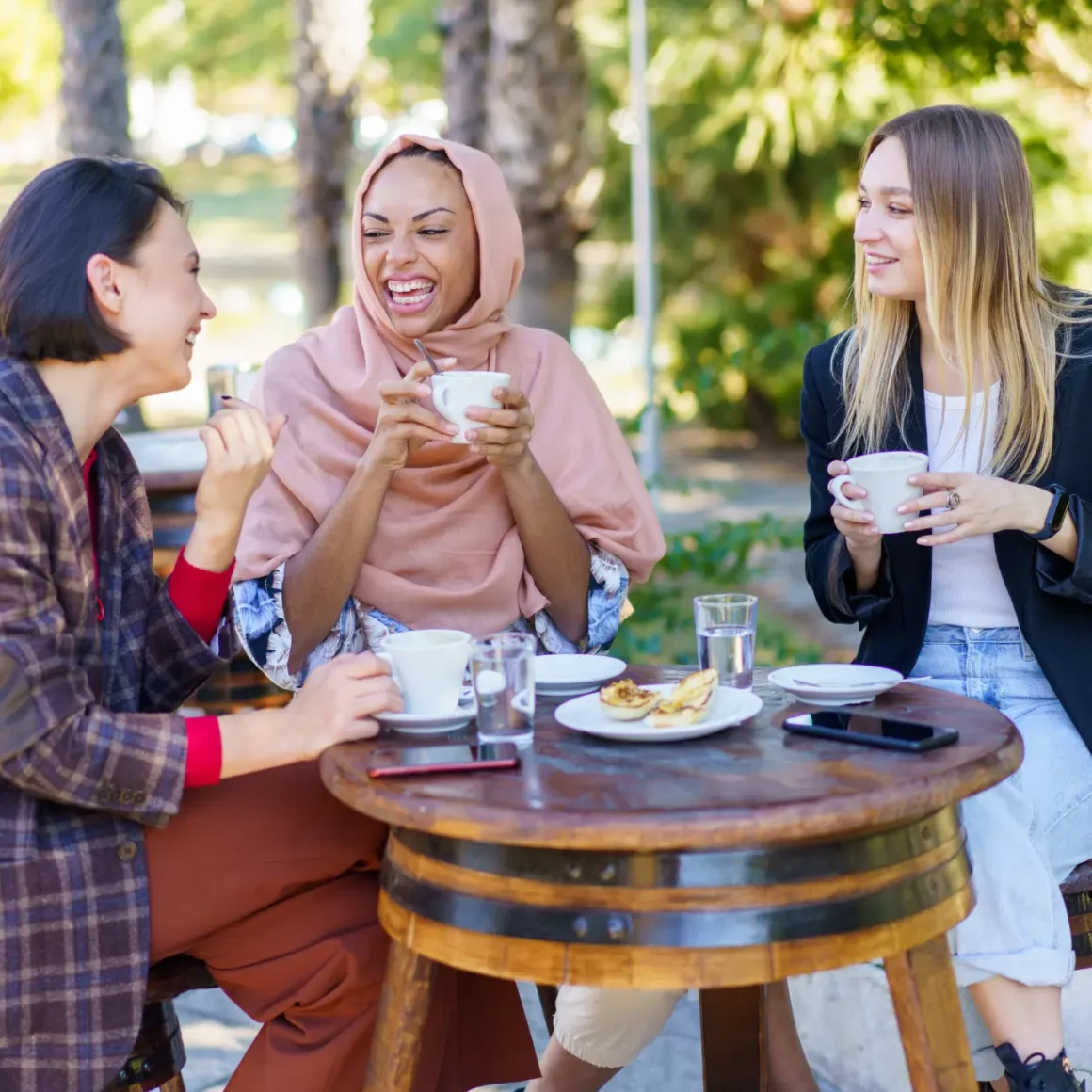 Dietary laws in religions such as Islam and Judaism are comprehensive, encompassing a wide range of foods and drinks:
Islam and Halal: The term 'Halal' means 'permissible' in Arabic. Islamic dietary laws, derived from the Quran, focus on what is Halal and what is 'Haram' (forbidden). While alcohol is strictly prohibited, coffee doesn't fall under any prohibition. However, excessive consumption of anything, including coffee, is discouraged as it goes against the principle of moderation.
Judaism and Kosher: 'Kosher' laws dictate what is fit or proper for consumption. These guidelines are intricate, covering aspects like the way animals are slaughtered and the separation of dairy and meat. Coffee, in its basic form, is considered Kosher. However, additives or flavorings can change its status, so observant Jews often seek Kosher-certified coffee.
Other Religions: In Hinduism, while there's no scripture-based prohibition on coffee, certain sects or devout individuals might abstain during fasting periods. Buddhism emphasizes moderation, and while there's no strict prohibition, excessive caffeine consumption might be viewed as counter to the practice of mindfulness.
Balancing Faith and Modern Lifestyle
The challenge of adhering to religious dietary guidelines in today's globalized world is universal:
Cultural Interactions: As individuals from different faith backgrounds interact, there's a mutual exchange of beliefs and practices. This interchange can lead to more informed choices or reinterpretations of existing guidelines.
Availability of Alternatives: Modern food technology has introduced alternatives that align with religious guidelines, making it easier for adherents to balance their faith with contemporary lifestyles. For example, there's an increase in Halal-certified products or Kosher-certified snacks in global markets.
Personal Interpretations: Many believers, irrespective of their religion, often find themselves interpreting dietary laws in ways that resonate with their personal experiences, understanding of their faith, and the contemporary context they live in.
While the specifics of dietary laws vary across religions, the underlying themes of devotion, identity, and the challenges of modern adaptation are strikingly similar. Such comparative insights underscore the shared human experience of striving for spiritual growth amidst evolving societal norms.
Conclusion
In the tapestry of religious beliefs and practices, the question of why can't Mormons drink coffee? stands out as a fascinating intersection of faith, history, and modernity. Throughout this exploration of the LDS stance on coffee, we've discovered that it's not just about a simple prohibition but represents a deeper commitment to guidance received through divine revelations. As with many religious practices, this specific guideline serves as a testament to the Church's broader principles of health, well-being, and spiritual devotion. While the world's relationship with coffee continues to evolve, the LDS community's relationship with it offers a window into the complex and dynamic interplay between enduring religious values and contemporary living. It's a reminder that the essence of faith often lies not just in grand theological constructs but also in the everyday choices and sacrifices that define our lives.
FAQ