Navigating the world of dating can sometimes feel like solving a complex puzzle, especially when it comes to deciding what to wear. While every date comes with its unique set of expectations, a coffee date is a world of its own, blending casual ambiance with the anticipation of a potential romance. Our comprehensive style guide explores the perfect ensemble that straddles comfort and style, answering the all-important question: What to wear on a coffee date?
Whether you're a fashion novice seeking advice or a style guru looking for fresh inspiration, this guide is here to ensure you step into that café feeling confident and authentic, ready to enjoy your coffee date to the fullest. So, let's dive in and decode the perfect date attire.
What to Wear on a Coffee Date: Key Takeaway
Understanding the Atmosphere is Essential: Remember, the atmosphere of a coffee date is casual and relaxed. Make sure your outfit reflects this and is suitable for the location, time, and season.
Dress to Express, Not to Impress: The outfit you choose should reflect your personality and style. Go for classic, chic, or modern unisex styles that make you feel confident.
Accessories Make a Difference: Select accessories, like footwear, bags, scarves, belts, and jewelry, that not only match your outfit but also strike a balance between style and comfort.
Confidence is Your Best Outfit: Above all, dress for yourself. Your comfort and confidence will shine through and make a greater impact than any outfit.
Avoid Common Dressing Pitfalls: Overdressing, underdressing, neglecting personal grooming, or choosing clothing with loud branding are mistakes to avoid when dressing for your date.
Understanding the Atmosphere of a Coffee Date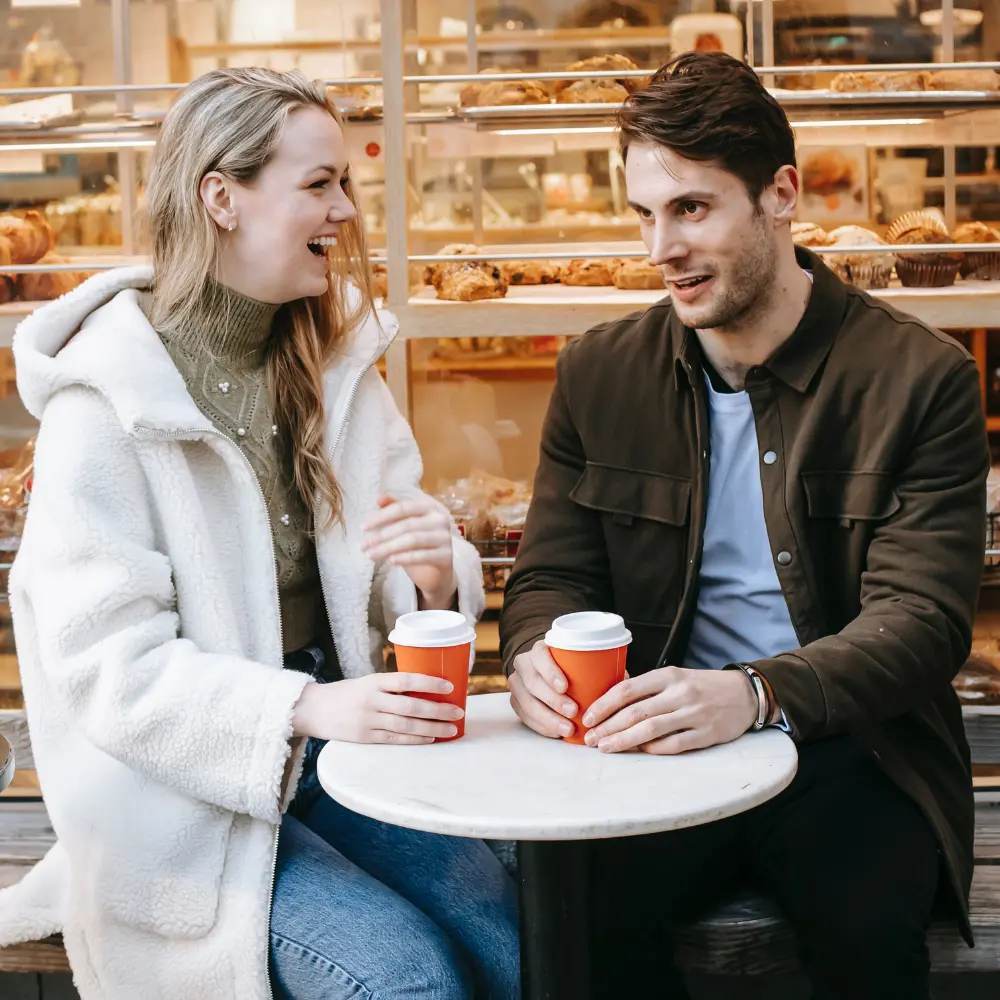 Before we discuss what you can wear on your date, it's important to understand the atmosphere these dates typically encapsulate. They differ from more formal dating settings, like dinners, in their casual and relaxed vibe, but the outfit choices can still be affected by factors like location, time, and season.
Decoding the Casual Vibe
Coffee dates are inherently casual, making them ideal for relaxed and comfortable attire. It's not the setting for your most formal wear or extravagant outfits. Instead, think 'smart casual' – stylish yet comfortable enough to sit and converse for a couple of hours.
Impact of Location and Time
The location and time of your date also significantly impact your outfit choice. A morning coffee date might be more casual than an evening one. If you're meeting at a high-end coffee shop in a posh part of town, consider upping your style game a bit compared to a date in a laid-back suburban café.
Seasonal Considerations for Outfits
Lastly, seasons play a big role in deciding your coffee date outfit. Light and breezy clothing is ideal for a summer date, while layering is key in the winter months. Always check the weather before you step out to ensure you're comfortably dressed for the day.
Style Inspiration: Coffee Date Outfit Ideas for Men and Women
When it comes to dressing up for your date, having some style inspiration can be immensely helpful. Here, we provide some outfit ideas for both men and women, along with unisex styles that blend comfort with fashion.
Timeless Outfit Ideas for Men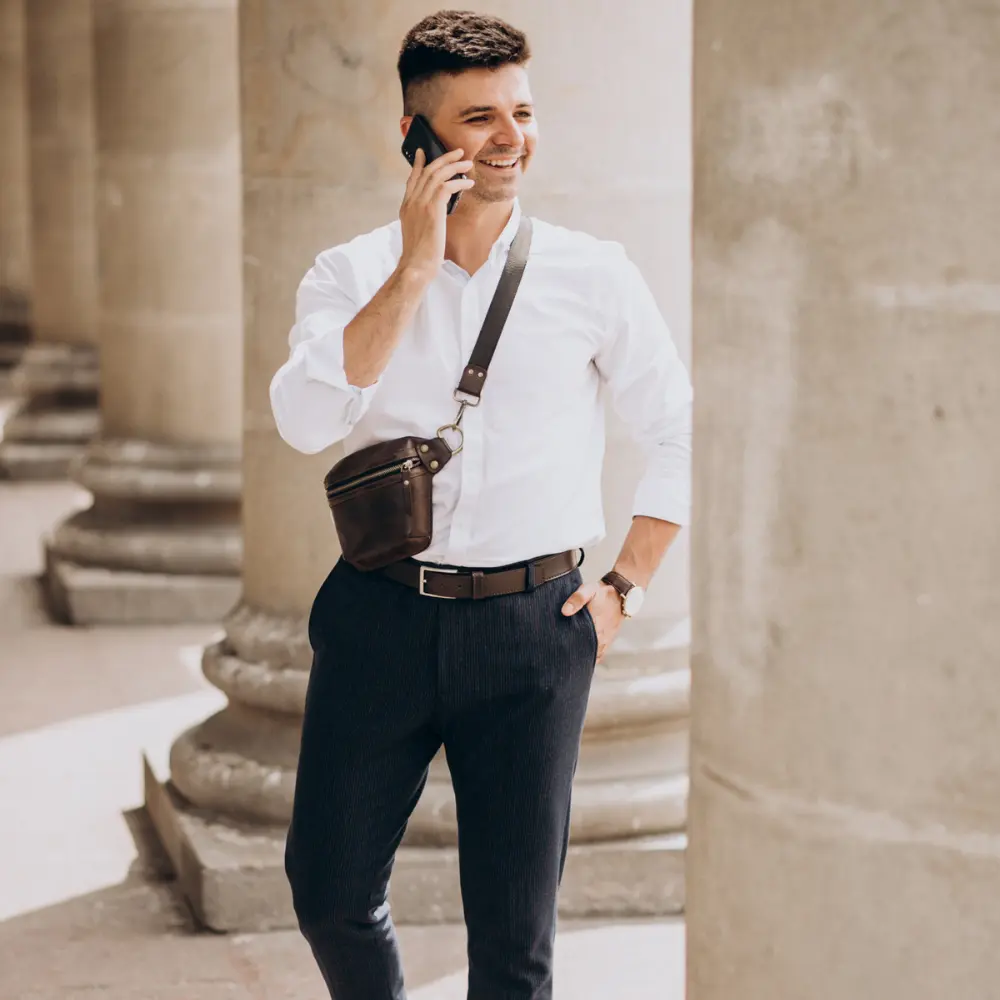 Men's attire should strike the right balance between relaxed and refined. A crisp white shirt paired with dark denim and loafers creates a classic look that never fails. For colder weather, a nice sweater layered over a collared shirt teamed with chinos can give off a smart and stylish vibe.
Chic Outfit Ideas for Women
Women can opt for a casual yet chic look for their coffee date outfit. A wrap dress paired with flat sandals exudes effortless style. For a more laid-back look, well-fitted jeans paired with a stylish blouse and boots works well. If it's cold, consider a cozy knit sweater with black jeans and ankle boots for a sleek yet comfortable ensemble.
Unisex Styles for a Modern Look
For those who prefer a modern, androgynous look, there are plenty of unisex outfit ideas. A well-tailored suit with a casual t-shirt underneath creates a stylish, perfect non-binary coffee date outfit. Or go for the classic black jeans and white shirt combo, topped off with a stylish leather jacket or oversized blazer. Remember, the key is to express your personal style while staying comfortable.
Choosing the Right Accessories for Your Outfit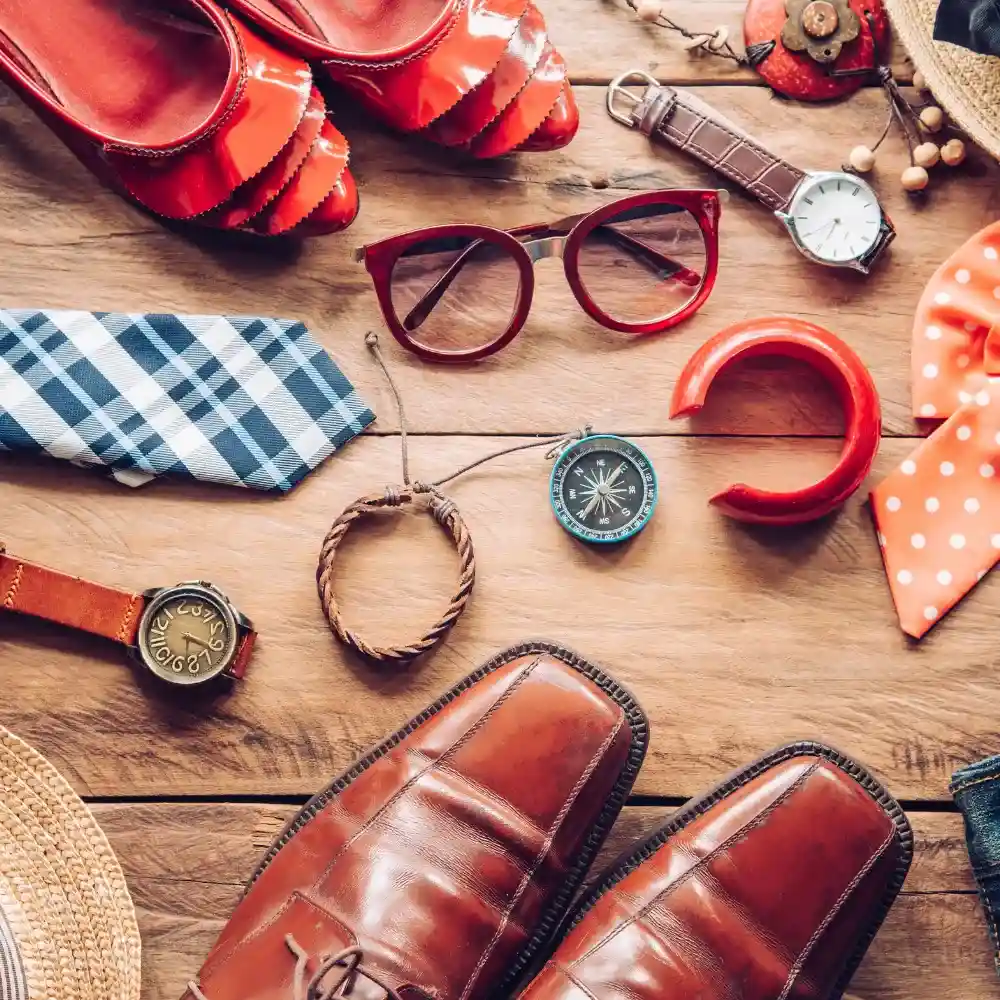 Once you've decided what to wear on your date, it's time to elevate your look with the right accessories. Your footwear, the bag you carry, your choice of scarf or belt, and even your jewelry can make a big difference in complementing your overall outfit.
Footwear that Combines Comfort and Style
Footwear is an important aspect of your date outfit. Prioritize comfort, but also ensure it matches your style. For a more casual setting, clean sneakers or loafers for men, and flats or ankle boots for women work well. For a slightly upscale venue, men might opt for dress shoes, while women could choose heeled boots or classy pumps.
Bags, Scarves, and Belts: Small Details, Big Impact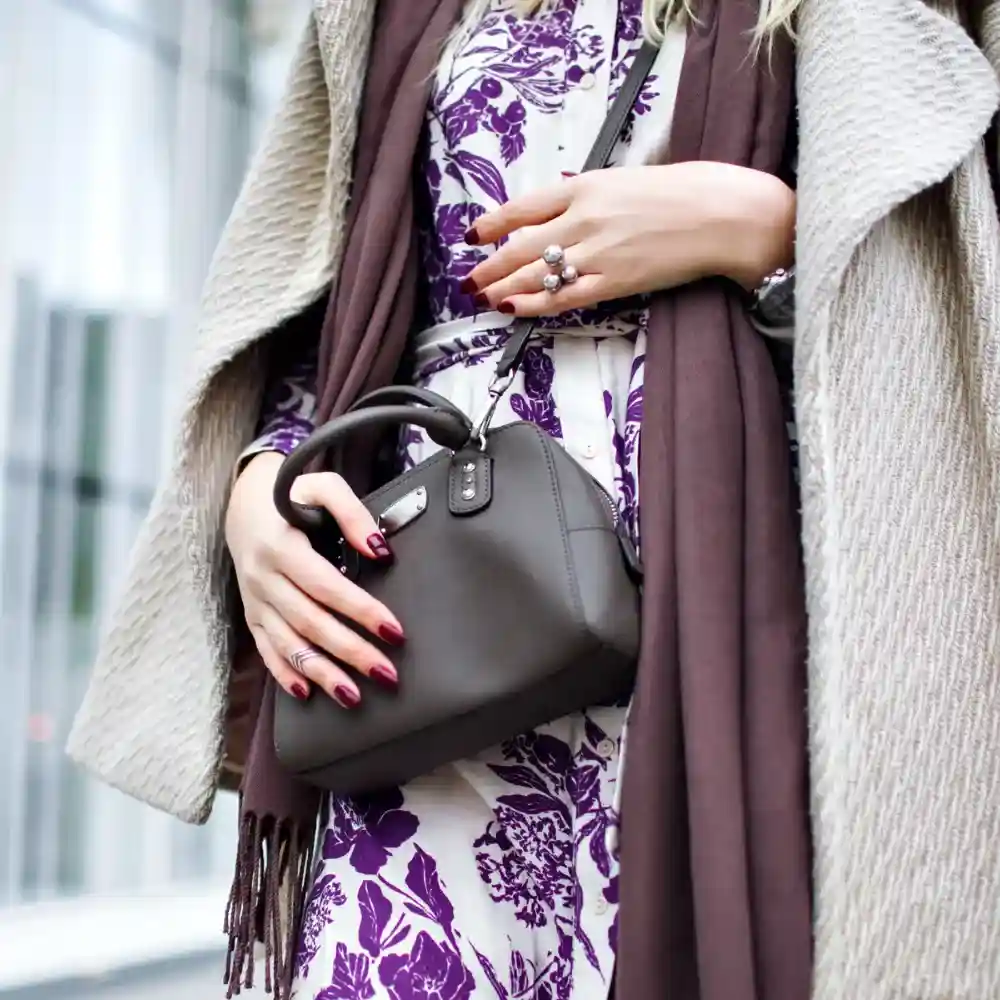 Small accessories like bags, scarves, and belts can subtly enhance your look. Choose a bag that suits your needs and coordinates with your outfit. A neat cross-body bag or stylish backpack could be ideal. Belts can add structure to your outfit, especially with jeans or a dress. If it's chilly, a scarf can be both a stylish addition and a practical one.
Jewelry: The Finishing Touch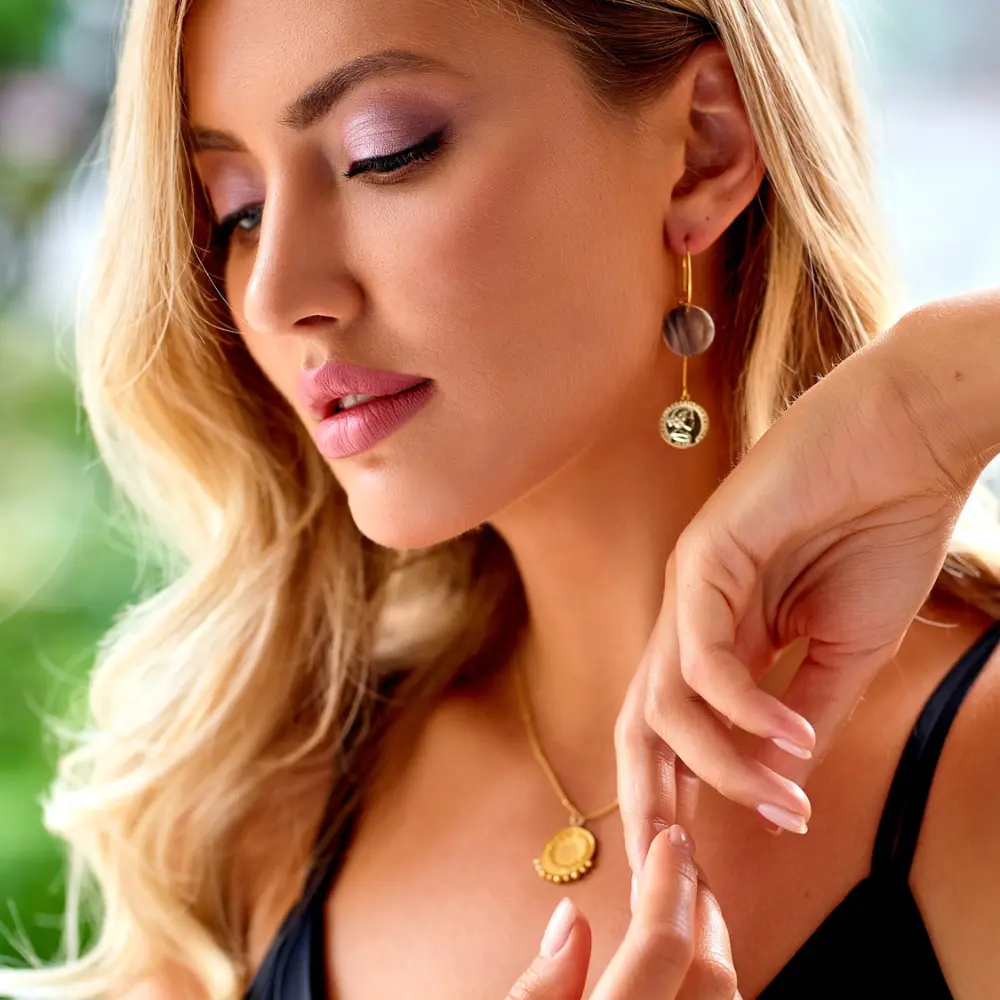 Jewelry can add the finishing touch to your coffee date outfit. Keep it minimal and tasteful – a pair of nice earrings, a simple necklace, or a watch could be enough. For men, a classy watch or a simple bracelet can add a touch of sophistication. The goal is to complement your outfit, not overshadow it.
Practical Tips for Dressing for a Coffee Date
Choosing the perfect outfit for a date involves more than just picking stylish clothes and accessories. It's about feeling confident, staying comfortable, and ensuring you're ready to make the most of your date. Here are some practical tips to help you prepare.
Dress for Yourself: Confidence is Key
When you're deciding what to wear for a coffee date, your primary goal should be to please yourself. Choose an outfit that makes you feel confident and attractive. Confidence shines through and can be far more appealing than any particular clothing item. Your date will appreciate you for who you are, not just for what you wear.
Balancing Style with Comfort
While it's important to look stylish, don't compromise on comfort. Remember, you're going to a coffee date, not a fashion runway. Opt for clothing you can relax and be yourself in. The last thing you want is to be constantly adjusting your outfit or struggling with painful footwear during your date.
Last-minute Checks: The Final Touches Before You Leave
Before you head out, take a few minutes for last-minute checks. Make sure your outfit is clean and wrinkle-free, and your shoes are clean. Check your overall appearance in the mirror. Do you feel good about how you look? If the answer is yes, then you're ready to go and enjoy your date.
Common Mistakes to Avoid When Dressing for a Coffee Date
While dressing for a coffee date is largely about personal style and comfort, there are a few common mistakes that you'll want to avoid. Steering clear of these pitfalls can help you create a better first impression and enjoy your date more fully.
Overdressing or Underdressing: Striking the Right Balance
Striking the right balance between casual and smart is key for your coffee date outfit. Overdressing can make you appear too formal and potentially unapproachable, while underdressing can come off as careless or disrespectful. Aim for a smart-casual outfit that is appropriate for the location and the time of day.
Neglecting Personal Grooming
While your clothes play a crucial role, personal grooming should not be overlooked. Ensure you're clean, your hair is neat, and if you wear makeup, keep it natural and understated. Men should also ensure any facial hair is well-groomed. Good personal hygiene speaks volumes about your respect for yourself and for your date.
Avoiding Too Much Branding and Logos
While it's fine to have a favorite brand, wearing clothing with large, obvious logos or branding can be distracting. It can take the focus away from you and onto the brand. Instead, opt for more subtle, classic pieces that enhance your natural appearance and let your personality shine.
Our Conclusion to What to Wear on a Coffee Date
As we conclude this style guide, remember that choosing what to wear on a coffee date should be an enjoyable process. It's an opportunity to express your personality, showcase your style, and feel confident in your own skin. The most important aspect of your outfit is how it makes you feel. If you're comfortable and confident, it will shine through and make a positive impression on your date. So, take these tips to heart, trust your instincts, and remember to enjoy the process. After all, a date is about connecting with another person, and your outfit is just a tool to help facilitate that connection. Whether it's your first coffee date or your hundredth, always stay true to yourself. Happy dating!
FAQ