In the midst of life's grand orchestration, there exist harmonies that often go unnoticed, harmonies that exist beyond the realm of music, resonating within the intricacies of daily life. One such compelling symphony is woven between the notes of Ludwig van Beethoven's timeless music and the soothing rhythm of coffee brewing. "Beethoven and Coffee: Exploring the Rhythmic Harmony in a Cup," invites you on a journey that delves into the fascinating intersection of these two seemingly disparate realms.
The melody of Beethoven's life was marked by his unyielding passion for music, and interestingly, his profound love for coffee. This intriguing relationship adds a unique dimension to the narrative of the great maestro's life and work, illuminating a side of him that is as human and relatable as it is extraordinary. Similarly, the world of coffee, in its rich depth and variety, is an echo of humanity's diverse tastes and preferences, a symbol of universal connection. As we dive deeper into this exploration, we'll uncover the intricate threads connecting these two worlds, creating a harmonious blend that delights both the ear and the palate.
Join us as we embark on this symphony of knowledge and passion, charting a course through the choppy waters of history, culture, and personal predilections. This is an exploration that promises to engage your senses, captivate your mind, and perhaps even inspire you to perceive the world around you in a new, more melodious light.
Beethoven and Coffee: Key Takeaway
Beethoven and His Love for Coffee: One of the world's most renowned composers, Ludwig van Beethoven, had a deep-rooted affinity for coffee. He meticulously crafted his coffee, mirroring the precision and dedication he applied to his music.
Coffee's Influence on Beethoven's Work: The stimulating effects of coffee played a significant role in Beethoven's creative process. Not only did he appreciate coffee as a beverage, but it also served as a source of inspiration and focus in his life and work.
Coffee and Music in Today's Culture: The connection between coffee and music, particularly classical music, is still present in today's culture. From coffee houses that play classical music to coffee brands that draw inspiration from Beethoven, this symphonic relationship continues to resonate.
Understanding the Art of Coffee: From its humble beginnings to the intricate process of brewing, coffee has a rich history and culture, akin to classical music. Appreciating the art and science of coffee brewing can enhance the enjoyment of this beloved beverage.
The Universal Language of Coffee and Music: Both coffee and music have the power to evoke emotions, tell stories, and unite people. The relationship between coffee and music—particularly evident in the life of Beethoven—enhances our sensory experiences, offering a unique perspective on these two universal languages.
The Life of Beethoven: The Maestro and His Muse
The life of Ludwig van Beethoven, the prolific composer and a masterful genius of his time, is a tale of defiance, perseverance, and of an unmatched passion for music. His relationship with his muse was intricate and deeply personal. And while his muse primarily manifested in the form of his musical compositions, there was another element that played a surprising, yet significant role in his life – coffee.
Young Beethoven: Early Musical Beginnings
Ludwig van Beethoven was born in December 1770, in Bonn, a city that lies along the Rhine River in present-day Germany. (1) A child prodigy, Beethoven was drawn to music early in his life, primarily influenced by his father, Johann, who was a singer and instrumentalist at the Electoral Court. (2) He was performing for the public at a very early age, and by his early teens, he was a successful professional musician.
Throughout his childhood and early career, Beethoven witnessed the proliferation of coffee culture in Europe. The 18th century was a time when coffee houses became popular in European cities, and Bonn was no exception. These venues were not just places to enjoy this aromatic brew, but also social hubs for artists, intellectuals, and musicians. As such, they played a crucial role in shaping Beethoven's early musical experiences.
The Coffee Culture in Beethoven's Time
As discussed earlier, the 18th century was the golden age of coffee in Europe. The beverage, once a luxury item, became more accessible to the public, including artists and musicians. Coffee houses or 'Kaffeehauses' became common meeting places, where people could engage in thoughtful discussions, share ideas, and even enjoy live music performances. (3) It is within this thriving coffee culture that Beethoven's musical talent developed and was nurtured.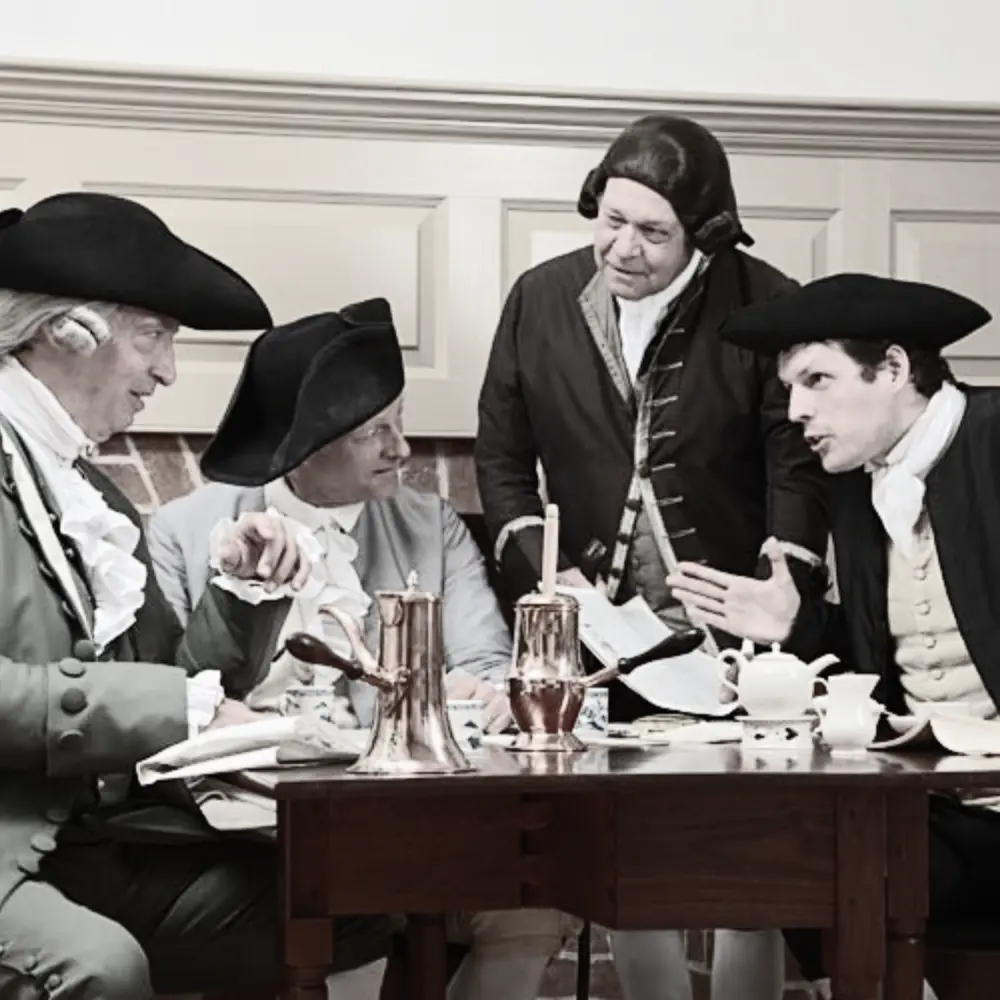 Interestingly, the popularity of coffee during this time even extended to the realm of music. The 'Coffee Cantata,' composed by J.S. Bach, is a humorous ode to the passion for coffee. (4) This was the social milieu in which Beethoven found himself, a world in which coffee was a beloved feature of daily life and artistic expression.
Beethoven's Affinity for Coffee
Beyond the influence of the coffee culture of his time, Beethoven had a personal affinity for this invigorating brew. Historical anecdotes tell us that he was meticulous about his coffee preparation. He counted out 60 beans per cup, insisting on this precise measurement for his preferred taste. (5) Some accounts even suggest that he preferred to make his coffee in a glass coffee maker to monitor the process more closely.
His morning routine invariably included a cup of coffee, which he enjoyed before sitting down to work on his compositions. This morning ritual of coffee brewing and consumption was, in a sense, Beethoven's own symphony of preparation, his prelude to a day of musical creativity. It was a demonstration of the discipline and precision that he brought not only to his music but also to other aspects of his life. His love for coffee was, in many ways, an extension of his passion for music – a constant, a companion, and a source of comfort.
This exploration into Beethoven's life shows how coffee was not just a part of his daily routine, but also a vital part of the cultural fabric that influenced his formative years and beyond. It suggests that the connections between music and coffee extend far beyond the surface, into a profound and resonant harmony.
The Influence of Coffee on Beethoven's Work
The aromatic scent of brewing coffee, its warm, invigorating taste – it's no secret that coffee has long been a companion to creativity. For Ludwig van Beethoven, coffee was not just a mere beverage, but an integral part of his creative process, and perhaps even a source of inspiration. Let's take a deeper look at how coffee's influence seeped into Beethoven's work and his everyday life.
Coffee's Role in Beethoven's Creative Process
Beethoven's creative process was one of disciplined routine and incredible focus. His mornings often began with brewing his precisely measured coffee, a ritual that was as meticulously crafted as his symphonies. This ritual, some speculate, could have functioned as a form of grounding, a centering mechanism that helped him transition into his creative state.
Historical anecdotes tell of Beethoven's preference for working in the early morning hours, after his first cup of coffee. This daily habit suggests that coffee played a role in energizing Beethoven and preparing his mind for the intensive creative work that lay ahead. While it's hard to quantify the direct impact of coffee on Beethoven's compositions, it's clear that it was a consistent feature of his creative routine.
Coffee References in Beethoven's Music
While Beethoven's music might not contain overt references to coffee, as we see in J.S. Bach's 'Coffee Cantata', it's interesting to consider how the rhythm and pace of coffee brewing might have influenced his compositions. The gradual build-up of a coffee brew, the crescendo as it reaches its peak, and the eventual decrescendo reflect a structure often seen in Beethoven's symphonies.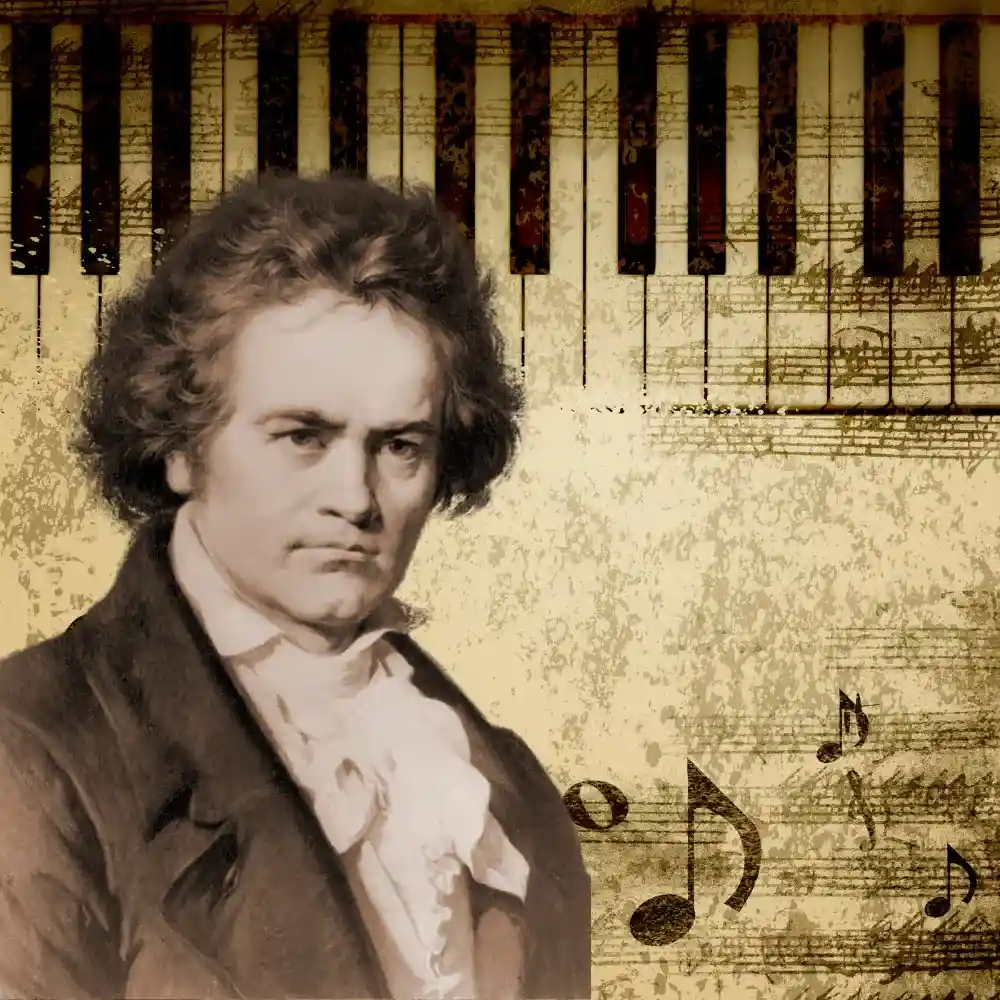 The similarities between brewing coffee and the composition of a piece of music – the attention to detail, the balance of ingredients or musical elements, and the transformation of raw elements into a unified, pleasing whole – are striking. Although speculative, the possibility of this connection further enriches our understanding of Beethoven's relationship with coffee.
The Impact of Coffee on Beethoven's Daily Life
Coffee was a fixture in Beethoven's daily life. His rigorous morning coffee preparation ritual was just one reflection of this. Historical accounts suggest that he enjoyed having a cup of coffee with his midday meal and sometimes in the afternoon. Moreover, given the prominence of coffee houses as social and intellectual hubs, it's likely that coffee also played a role in Beethoven's social interactions and discussions about music and art.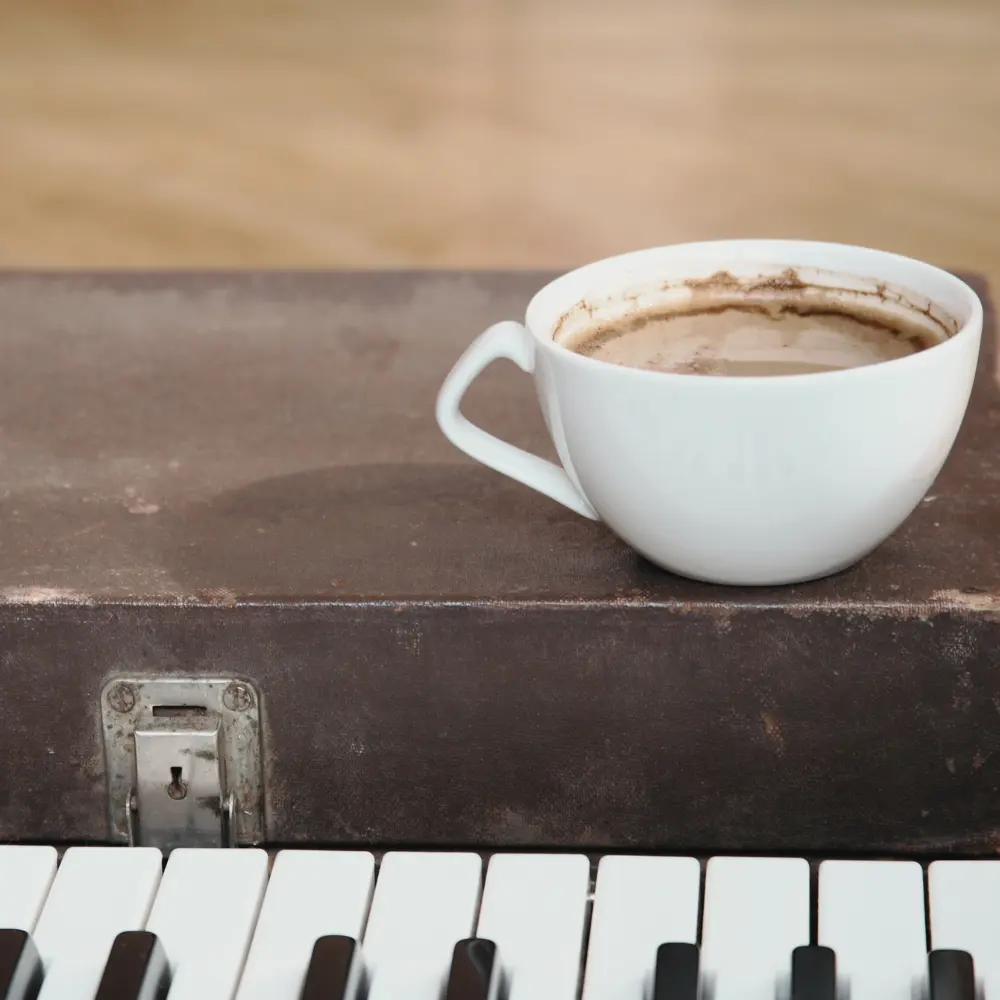 It's also worth noting that coffee's popularity in Beethoven's time was linked with Enlightenment ideals of rational thought and lively debate, both of which were integral to Beethoven's approach to music. As such, coffee was more than just a favored beverage for Beethoven – it was a part of the cultural milieu that shaped his life and work.
To sum up, while it's difficult to map a direct line from Beethoven's love of coffee to specific musical compositions, it's clear that coffee was an integral part of his life, his routine, and the world he inhabited. Its presence in his daily life and the broader cultural significance of coffee in his time add an intriguing dimension to our understanding of this remarkable composer.
The Coffee-Beethoven Connection in Modern Day Culture
The world has seen a multitude of changes since the times of Beethoven, yet the affinity for coffee and classical music persists. As time has passed, the narrative of the connection between coffee and Beethoven has evolved, embedding itself in various aspects of modern culture. From coffee houses honoring Beethoven to the emergence of coffee brands inspired by his legacy, let's delve into the contemporary rendition of this symphony.
How Coffee Houses Continue to Honor Beethoven
The tradition of coffee houses as gathering places for intellectual and creative exchange has endured through the centuries. Today, many coffee houses around the world continue to honor Beethoven and his impact on music and culture. It's not uncommon to walk into a café and hear Beethoven's symphonies filling the space, creating an ambiance that stimulates thought and conversation.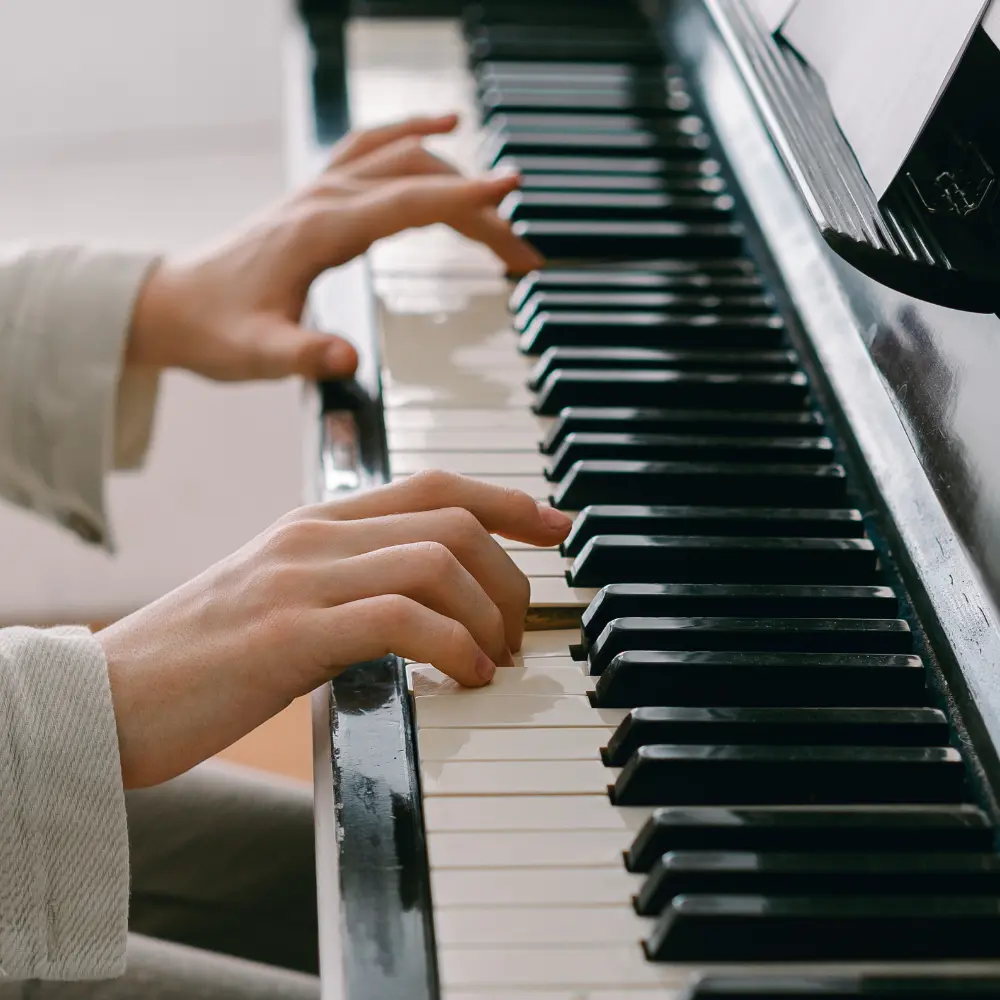 In places like Vienna, where the legacy of classical composers is deeply rooted, coffee houses often host live classical music performances. Furthermore, certain establishments go the extra mile, adorning their interiors with Beethoven's portraits, quotations, and even offering 'Beethoven-themed' beverages, paying homage to the maestro's known love for the brew.
Coffee and Classical Music: A Modern Perspective
Today, the pairing of coffee and classical music, like that of Beethoven, is seen as an enhancement of the sensory experience. The ritual of enjoying a cup of coffee while listening to a piece by Beethoven or any other classical composer, whether at home or in a coffee house, is cherished by many. It's an experience that engages multiple senses – taste, smell, and hearing – fostering a deep sense of relaxation and enjoyment.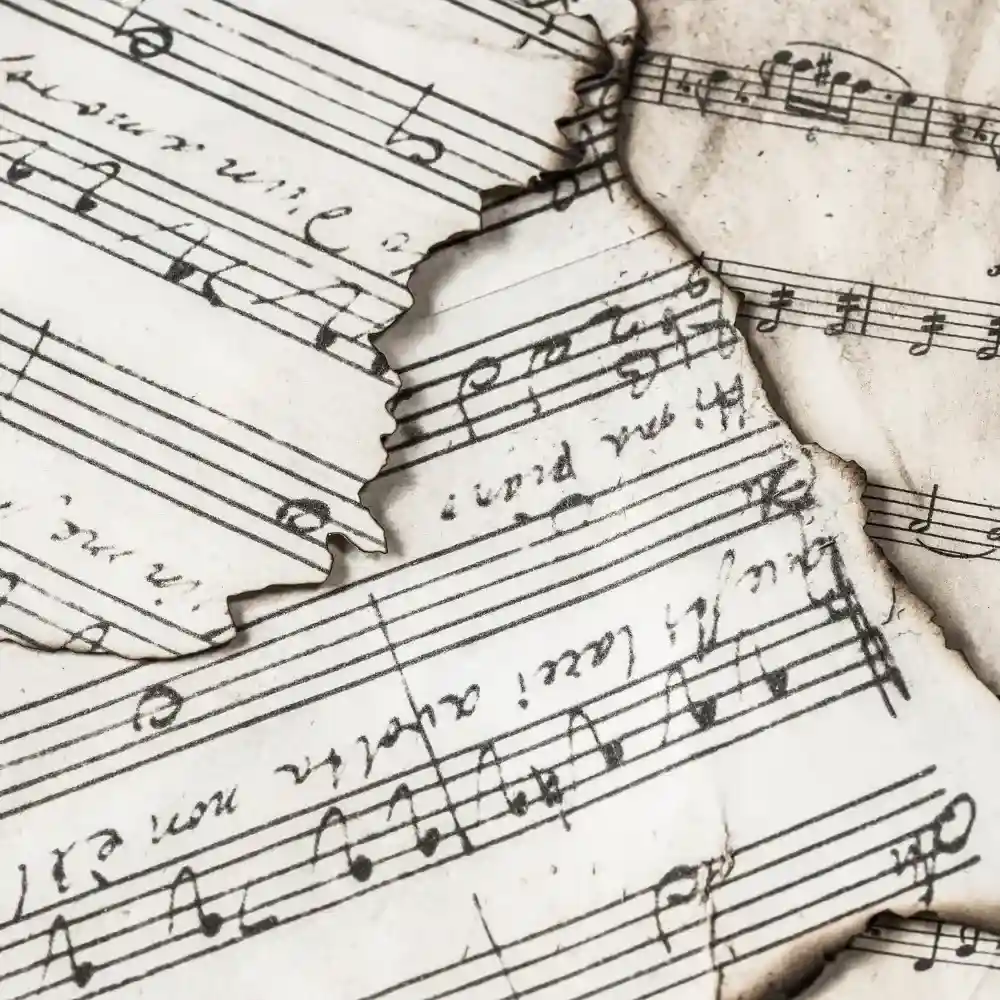 Moreover, the trend of 'classical music for focus' playlists often paired with ambient coffee shop sounds on music streaming platforms further reflects the modern perspective on this pairing. The idea is to recreate the creative and intellectual environment of the coffee houses of Beethoven's time, harnessing the power of both coffee and classical music to stimulate productivity and focus.
Coffee Brands Inspired by Beethoven
Beethoven's connection with coffee has not only permeated cultural practices but also the world of commerce. There are several coffee brands and blends today that draw inspiration from Beethoven and his love for coffee. These brands often use Beethoven's name or image on their packaging and marketing materials, using the maestro's love for coffee as a unique selling point.
For instance, some coffee companies offer a 'Beethoven Blend,' a coffee that promises to deliver the strong, intense experience that Beethoven himself might have preferred. The branding of these products often involves stories about Beethoven's coffee habits, linking the act of enjoying their product with the experience of partaking in Beethoven's daily ritual.
Santa Cruz Coffee Roasting – Beethoven's Blend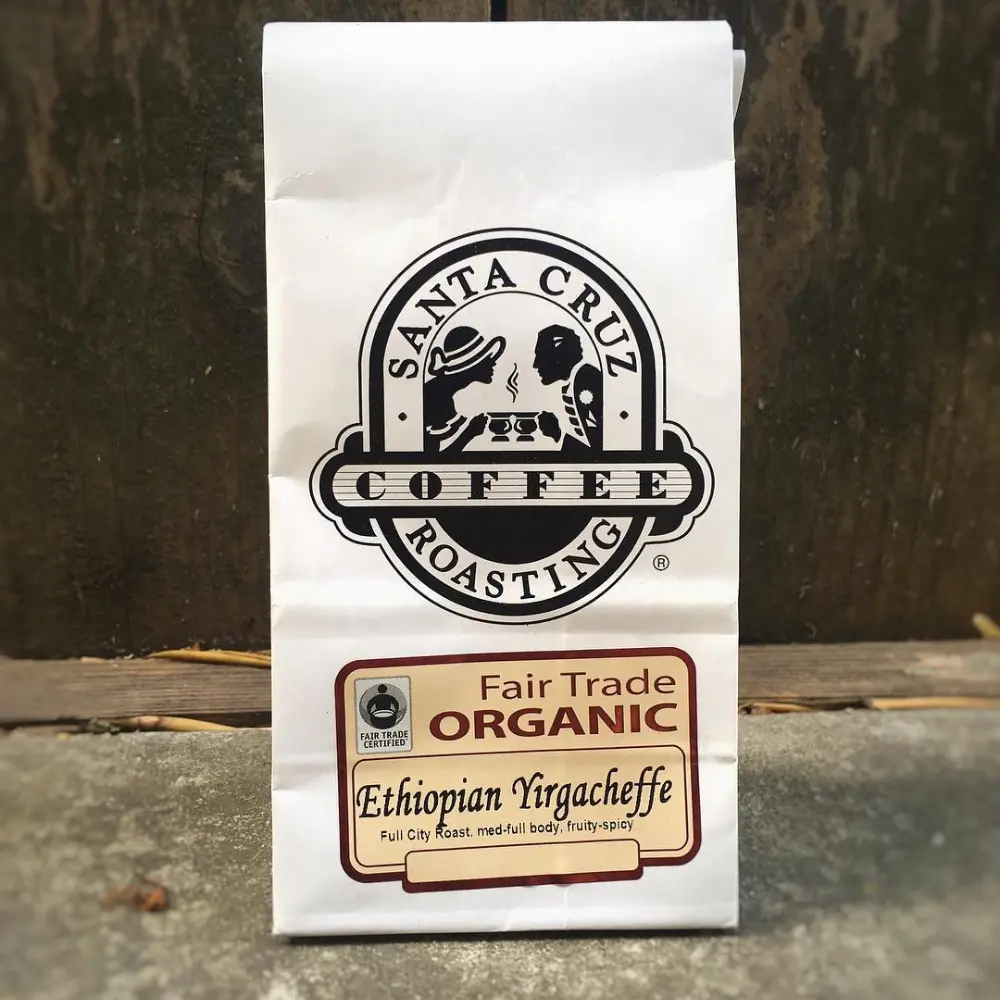 Santa Cruz Coffee Roasting Company's Beethoven's Blend offers an intricate symphony of flavors for coffee enthusiasts. Designed to reflect Beethoven's meticulous attention to detail, this blend harmonizes the robust notes of a Full City roast with the deeper tones of a Dark roast, all packaged neatly in a 16 oz. valve bag. The blend holds the esteemed Fair Trade Certified™ and Certified Organic labels, ensuring ethically and sustainably sourced coffee. Its key features include:
Medium-Full Body: The balance between Full City and Dark roasts results in a medium-full body, offering a rounded and satisfying mouthfeel.
Nutty and Sweet Undertones: The blend's essence lies in the exquisite Central American coffee, presenting complex nutty and sweet undertones that add depth to the flavor profile.
Toffee-Like Nuances: A portion of the beans is carefully roasted to a darker hue, imparting toffee-like nuances that enhance the blend's overall character.
Caffe Appassionato – Beethoven's Blend
Caffe Appassionato Beethoven Blend Ground Coffee, 12-Ounce Bag (Pack of 3)
Origins: Central & South America
Being rich & smooth, This light-vienna roast produces a lively, sweet first sip with wonderful floral & Caramel notes.
With berry undertones and a delicate finish, This blend lets the flavors unfold with each sip you take.
Low Acidity; Caffe Appassionato has been roasting with low temperatures for longer periods of time since the very beginning. Every coffee roasted at Caffe Appassionato will be low acidity
Pairs great with a fruity turnover!
Step into a sensory journey with Caffe Appassionato's Beethoven's Blend, an enchanting fusion of beans sourced from Central and South America. This light-Vienna roast captivates with its rich smoothness, unveiling a lively and sweet coffee experience. It tempts the palate with delightful floral and caramel notes, underpinned by subtle berry undertones and a delicate finish. Its low acidity is a testament to Caffe Appassionato's unique roasting process, which employs lower temperatures and longer durations. Key features of this blend include:
Floral and Caramel Notes: The blend teases the palate with delightful floral and caramel nuances, adding an extra layer of complexity to each sip.
Low Acidity: Owing to the unique roasting process, the blend has inherently low acidity, resulting in a smoother, more gentle taste.
Locally Roasted: Rooted in the Magnolia neighborhood of Seattle since 1990, Caffe Appassionato takes pride in roasting its beans locally, ensuring freshness and quality in every bag.
The enduring presence of the coffee-Beethoven connection in modern-day culture, from our coffee houses to our supermarket shelves, is a testament to the depth and appeal of this unusual symphony. It underlines the fact that despite the passage of centuries, the love for coffee and classical music – much like Beethoven's timeless compositions – continues to resonate with us.
Understanding Coffee: From Bean to Brew
Coffee: it's more than just a beverage. It's a ritual, an art, a science, and an integral part of many cultures around the world. To truly appreciate the magic in every cup, it's essential to delve into its rich history, understand the complex process of brewing, and explore the evolution of coffee culture.
The History of Coffee
The journey of coffee begins in the ancient coffee forests of Ethiopia, where legend tells us that a goat herder named Kaldi first discovered its stimulating effects. Intrigued by the energetic behavior of his goats after they ate the berries from a particular tree, Kaldi gave the beans a try and was astounded by the vitality they brought. News of this miraculous berry quickly spread, and so began the global love affair with coffee. (6)
Over the centuries, coffee spread across the Middle East, into Europe, and eventually, to the rest of the world, each region adding its unique practices and traditions to the art of coffee brewing and consumption.
The Art and Science of Coffee Brewing
The art of coffee brewing is steeped in science, each step meticulously designed to extract the perfect flavor profile from the beans. From the cultivation and harvesting of coffee cherries to the processing, roasting, and brewing, each stage significantly impacts the taste of your brew.
Cultivation is heavily influenced by location and climate, with each variety of coffee beans requiring specific conditions to grow. After harvesting, the beans are processed using either dry or wet methods, which affects their taste. The beans are then roasted, a process that brings out the flavor and aroma of the coffee. The final stage of brewing is where the magic happens. Depending on the method used—pour-over, French press and espresso—the flavors extracted can greatly vary, showcasing the versatility of coffee as a beverage.
How Coffee Culture has Evolved
The coffee culture we know today has been centuries in the making, evolving from the ancient coffee houses, or "qahveh khaneh," of the Middle East to the trendy cafés dotting city streets worldwide. These public coffee houses served as hubs for social activity, where people gathered for all sorts of communal activities, from sharing news to enjoying music, much like today.
In recent years, coffee culture has seen a 'third wave' movement, emphasizing high-quality, ethically sourced beans, specialized brewing methods, and a greater appreciation for the complexity of coffee flavors. This global coffee community continues to grow, connecting people from different cultures and walks of life over their shared love for this beloved beverage.
By diving deeper into the history of coffee, understanding the intricacies of brewing, and seeing how coffee culture has grown and diversified, we can further appreciate the symphony in every cup. And in doing so, we continue the age-old tradition of uniting people through coffee—much like the way Beethoven's timeless music brings us together.
The Universal Language of Coffee and Music
Just as music has the power to transcend borders and unite people, coffee shares this unique characteristic as well. From the quiet ritual of brewing the first cup in the morning to the universal appeal of a coffee house melody, these two seemingly different aspects of life have more in common than meets the eye. They both tell stories, evoke emotions, and have become integral parts of our daily routines and cultural identities.
The Cultural Significance of Coffee and Classical Music
From Vienna's historic coffee houses to Italy's bustling espresso bars, coffee, and classical music have long been interwoven into the fabric of many societies. This cultural pairing goes back centuries, with coffee houses often serving as venues for musical performances, intellectual discourse, and social interaction.
In many ways, the history of coffee and classical music runs parallel, with both being seen as symbols of sophistication and refinement. Composers, including Beethoven himself, were known to frequent coffee houses, finding in them an environment conducive to creativity and introspection. They have also been vital in shaping social norms and practices, influencing everything from political discussions to literary movements.
Coffee and Music: Enhancing the Sensorial Experience
Music and coffee share another remarkable similarity: their ability to enhance our sensory experiences. A steaming cup of coffee in the morning can stimulate our senses, the aroma, and flavor, awakening us to a new day. Paired with the right piece of music—perhaps a Beethoven symphony—it can set the mood and tempo for the hours ahead.
There's a synergistic relationship between coffee and music that's difficult to articulate but can be felt in the heart of any coffee or music lover. The delicate notes of a melody can highlight the subtle flavors of a coffee blend, while the rich, bold tones of a dark roast might mirror the emotional depth of a powerful musical piece.
How Coffee and Music Complement Each Other
The pairing of coffee and music, much like the pairing of lyrics and melody in songs about coffee, creates a sensory experience that is more than the sum of its parts. The act of sipping a meticulously brewed coffee while immersed in a thoughtfully composed piece of music can cultivate moments of profound personal enjoyment, reflection, and connection.
The stimulating effects of coffee can enhance our experience of listening to music, making us feel more alert and attuned to the nuances of sound. This sharpness of mind can be particularly delightful when listening to songs about coffee, as we pick up on the subtle interplay of words and melody that capture the essence of our own coffee experiences.
Music, in turn, can amplify our enjoyment of coffee. Different genres or compositions, especially songs about coffee, can evoke various moods and feelings that subtly influence our perception of taste. A bright, uptempo song might highlight the acidity and lightness of a morning brew, while a slower, richer tune might bring out the depth and complexity of a dark roast.
Whether it's through the ritual of brewing coffee to the rhythm of a morning symphony or the shared camaraderie of a coffee house alive with music, the synergy between coffee and music continues to be a source of joy, inspiration, and connection for people worldwide. This connection is perhaps most keenly felt in songs about coffee, where the shared love for this timeless drink is celebrated in harmonious melody.
Conclusion
In conclusion, the intertwined narrative of coffee and Beethoven, two seemingly different realms, offers a fascinating exploration of the rhythm and harmony found in our daily cups of coffee. The shared characteristics between these two elements— their ability to transcend borders, unite people, tell stories, evoke emotions—are what make this relationship an intriguing study.
Beethoven, one of the world's most famous coffee addicts, found inspiration and solace in his coffee rituals, much like many of us do today. His story serves as a beautiful testament to the universality and enduring appeal of coffee. It also underlines the profound impact that something as simple as a cup of coffee can have on our lives—inspiring creativity, fostering social connections, and offering a sense of comfort and ritual in our daily routines.
Just as Beethoven's music continues to resonate centuries later, the love for coffee—its taste, its aroma, its ability to awaken the senses—remains timeless. This shared longevity speaks to the enduring power of these universal languages.
In exploring the connection between Beethoven and coffee, we not only gain insight into the life of one of history's greatest composers but also cultivate a deeper appreciation for the art and culture of coffee. The next time we sip our morning brew, may we remember this symphonic relationship and the harmonious cadence it brings to our lives.
FAQ